Welcome home
Denver Colorado will surprise you. The Mile High City is officially one mile (5,280 feet) above sea level, and has a mild, dry climate, so you can enjoy outdoor activities year-round. Denver has more sunshine than San Diego or Miami Beach, and when it comes to the vista, Denver's skyline will take your breath away.
Welcome to
Your Perfect Rental Home
Location Information
More About Denver, CO
The Colorado State Capital, Denver's Capitol building is reminiscent of the United States Capitol. It features a bell-shaped, real gold leaf dome, and presents a stunning image when flanked by the sprawling backdrop of 140 miles of mountain peaks. The City itself is not situated in the mountains, but on a plain tucked between the Rocky Mountains and High Plains. Whether your dining, shopping, or hiking around Downtown Denver, you always have awe-inspiring views of up to 200 majestic mountain peaks, 32 of which have summits that rise 13,000+ feet high.
Born of a Gold Rush, Denver has come a long way since the days of the Wild West. Today the city has an urban sophistication that presents an engaging contrast to its outdoor ruggedness and adventure sports.  Denver is the 10th largest downtown in America, and is considered one of the most walkable downtowns. Within a one-mile radius you have three sports stadiums, three colleges, performing arts center, art and history museums, an aquarium, and a Mint that produces 10 billion coins a year.
Downtown is situated near the confluence of Cherry Creek and South Platte Rivers, so you'll find tons of water sports. The Denver Trolley and free Lightrail system make it easy to get around. When you live in a Tricon Residential apartment home, you're never far from great adventure or a night on the town. And when it's rest and relaxation you seek, you got it right at home with resort-style amenities and cozy comfort.
In Denver you can see dinosaurs, fossils, Egyptian mummies and a space planetarium at The Denver Museum of Nature & Science; or check out The Denver Art Museum with its ultramodern complex housing Native American and Asian art. Another popular downtown attraction is City Park, a large greenway with picnic areas, playgrounds, tennis courts, lakes to paddle around in, and free summer concerts. Confluence Park, also downtown, has walking and biking trails and a South Platte River kayak chute.
A culturally-rich city, Denver has one of the nation's most educated workforces, and ranks second among the 50 states for percentage of residents with a bachelor's degree or higher. With such lofty brainpower, it's no surprise that Forbes rated Denver the fourth Best Place for Business in 2020. The city is also home to many Universities and colleges, including University of Denver, University of Colorado, and Colorado State University.
Denver has many unique and distinctive neighborhoods. No matter where you choose to live, you have easy access to all that makes Denver so rich and diverse. When you want the freedom and independence of rental living, Tricon Residential has exceptional apartment homes with resort-style amenities located through the city.
Larimer Square is the city's oldest and most historic block. It has landmark 19th-century buildings, chef-driven restaurants, trendy shopping, galleries and nightlife – all under a signature canopy of lights. Five Points has stately Victorian homes and a multicultural vibe with soul food cafes, and pubs with the sounds of hip-hop and indie.  Historic LoDo, (Lower Downtown) is a 29-block area with shops, restaurants, and a thriving nightlife.  Great food and drink are everywhere in Denver. Take a Taste of Denver Food Tour or jump aboard the Denver Brews Cruise, a mobile craft brewery tour that stops at 3 breweries and provides sampling as you go.
Additional attractions include The Downtown Aquarium, a state-of-the-art aquarium with tours of the Colorado River and Indonesian River ecosystems. You can feed stingrays, swim with sharks, pan for gold and see a mermaid show. The Denver Zoo has over 4,000 animals and 600+ species, and dedicates millions of dollars annually to zoo-led programs designed to protect animals within their natural habitats around the world.
The Denver Botanic Gardens spans 24 acres and features gardens from all over the world. If you want to live in a stunning park-like setting, choose rental living in a Tricon Residential apartment home. Plus, you get 4.2-Star Google rated customer service.
For music, Denver regularly hosts national and local artists in many genres and clubs throughout the metro area.  For epic sound, take the Red Rocks Shuttle to Red Rocks Park and Amphitheatre for what is considered an acoustically perfect venue. Set in natural ochre sandstone, the amphitheater is a top destination for Colorado residents and tourists from around the world, and is an easy 15-mile drive from Denver.
Another short hop from Denver is one of the world's top natural wonders, the Rocky Mountains, which forms the Continental Divide. With its majestic beauty, purple mountains, and deep canyons carved by the Colorado River, The Rockies are an important habitat for wildlife and are biodiverse with over 1,000 types of flowering plants and trees.
Denver is the smallest city in the country with four major professional sports teams. There's Major League Baseball's Colorado Rockies playing out of downtown's Coors Field, the NFL's Denver Broncos with three Super Bowl wins playing from Empower Field at Mile High, and the NBA's Denver Nuggets. There's NHL's Colorado Avalanche, who rule out of Pepsi Center, and MLS's Colorado Rapids; Major League Lacrosse's Denver Outlaws, and National Lacrosse League's Colorado Mammoth. Denver is also home to a pro rugby club, "the Barbos," and North American Major League Rugby's Colorado Raptors playing at Infinity Park, the first rugby-specific stadium built in the United States.
Only in Denver can you hike Rocky Mountain trails, climb Colorado's 14ers (58 peaks rising more than 14,000 above sea level), skydive, paraglide and white water raft The Colorado. Then stop in at Red Rock Amphitheater to catch a concert and sunset that will make your spirit soar. Denver offers a life that's exhilarating and challenges you to live your best. And when it's rest that you need, turn to the spectacular natural wonders that surround you.  It's a life made remarkable.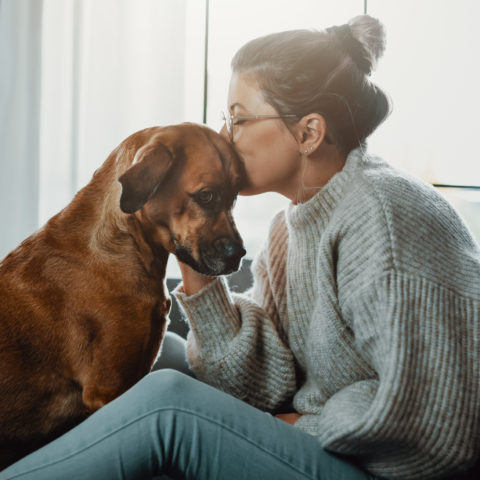 Why Rent with Tricon Residential
Founded on the understanding that a home is more than a roof over your head, Tricon Residential is committed to helping families find that perfect single-family home or apartment community.
An industry leader in customer service, we maintain high-quality homes to exceed standards. That's why Tricon Residential is one of the fastest-growing residential real estate companies in the country.