We love your pets as much as you do.
At Tricon Residential we love pets and have made a number of additions such as a private off-leash area and a pet spa to ensure that your pet is happy in their new home. Our locations are also close to green space, with easy access to trails.
Simply notify your Tricon Residential representative, and they will send you a Pet Addendum to add your pet to your lease. We happily welcome dogs, cats, birds, small caged mammals, and fish. As a pet-friendly residence, there are some restrictions that are outlined in detail in our resources section. We're happy to answer any questions you may have about moving in with your pet.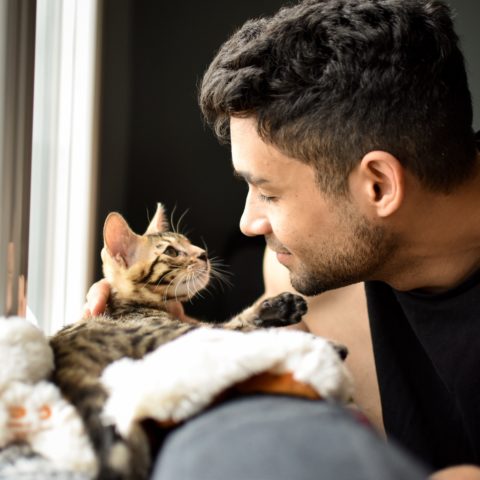 Frequently Asked Questions
Do You Allow Pets?
Yes, Tricon Residential properties are pet friendly. Pets must be licensed and have current vaccinations that are kept up-to-date throughout the duration of your lease. Please ensure pets wear an identification collar tag with the owner's name, address, and contact information. If your pet were to escape, we want to do everything possible to ensure they are returned safely.
How Do I Add A Pet To My Lease?
Notify your Tricon Residential team in the Resident Service Center that you have a pet(s), and they will send a Pet Addendum for your Lease. We happily welcome your pet(s) as new members of our family.
How Do I Remove A Pet From My Lease?
Please send a written request to the Tricon Residential team that the pet no longer resides at the property and to remove the information from your lease.
Looking for additional information?
Call 844 874 2661 or visit our resources section.