Community is at the center of everything we do.
We're committed to bettering the lives of the people who live in our communities. Our commitment to social responsibility extends to all of our stakeholders, including employees, customers, communities and investors. However, we believe that social responsibility starts at home.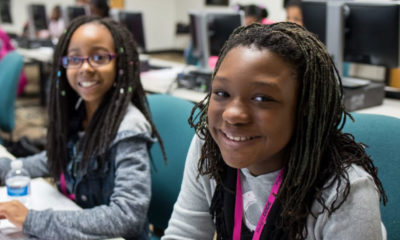 Giving Back
Our Giving Back Fund is an employee initiative that focuses on social well-being, homelessness, youth, and science, engineering, technology and mathematics (STEM) education. We are so proud that many of our employees choose to donate a portion of their pay to support our Giving Back Fund. In addition to providing funds and resources, Giving Back donates time and works to better the lives of the people in our communities.
Tricon Cares
The Tricon Cares program is the result of our decision to put our residents first. This fund provides assistance and financial relief to Tricon Residential residents and their families when they need it the most. We use it to help them meet rent obligations, pay insurance or medical bills or assist with short-term accommodations, and for us to build or repair damaged homes. The goal of this initiative is to provide our residents with the support they need in troubled times.
Chelsie's Homecoming
Meet Chelsie, a single mother who lives in one of our homes near Orlando, Florida with her two boys. After losing everything in a fire, Chelsie and her sons were comforted and supported by their Tricon Residential family.
After losing everything in a fire, Chelsie and her sons were comforted and supported by their Tricon Residential family.
Not only did our employees create immediate solutions for the family after the fire, but we also went a step further in deciding to rebuild, renovate and redecorate the home far beyond the family's expectations.
Founders' Day
Founders Day is a company-wide annual initiative that takes place in September. Inspired by Tricon Residential's founders, David Berman and Geoff Matus, Founders Day was created in 2019 as a manifestation of their commitment to making a difference in the communities in which we serve.
Every employee across North America is invited to take part in this meaningful day, during which our entire team devotes 100% of their workday to getting out into our communities and investing their time. By interacting with the community in a hands-on way, employees become the difference they want to see in the world, while having a lasting impact on our communities.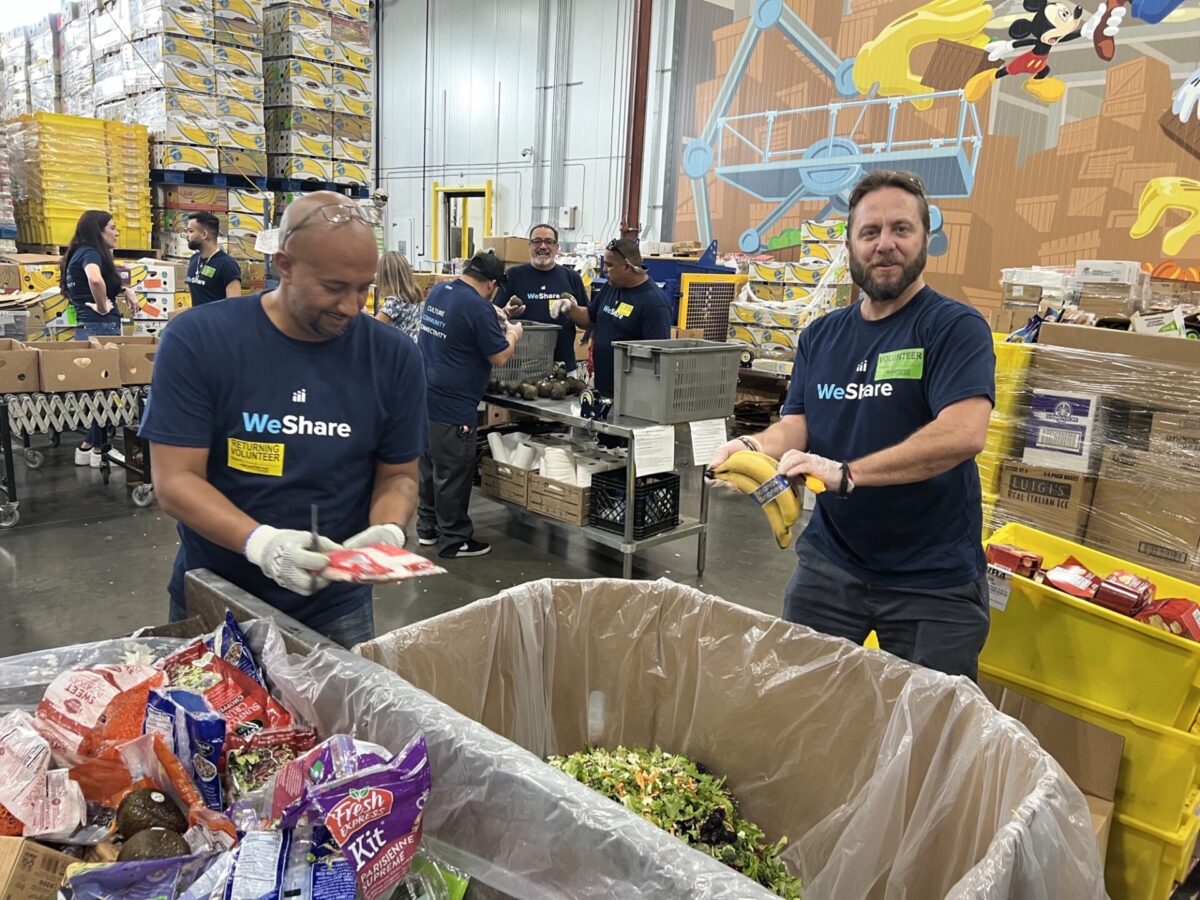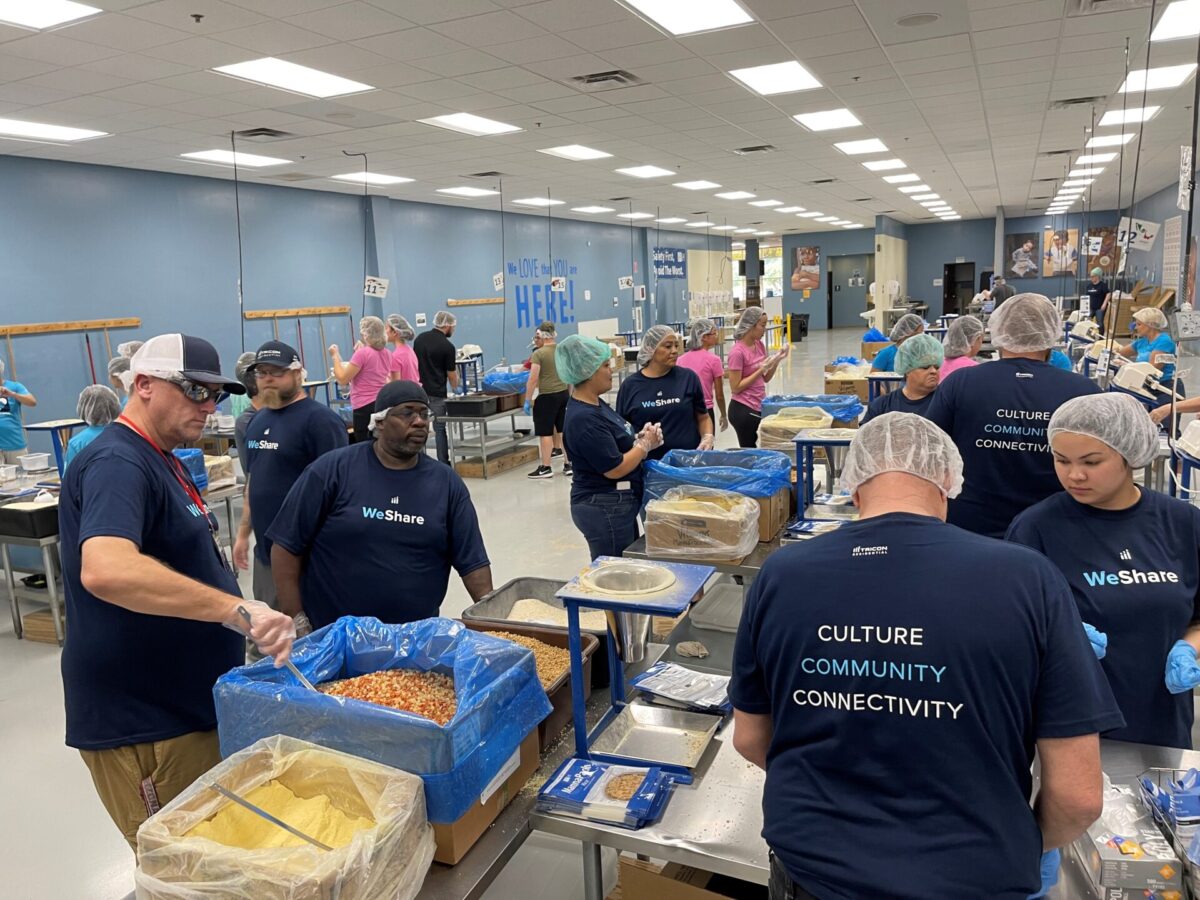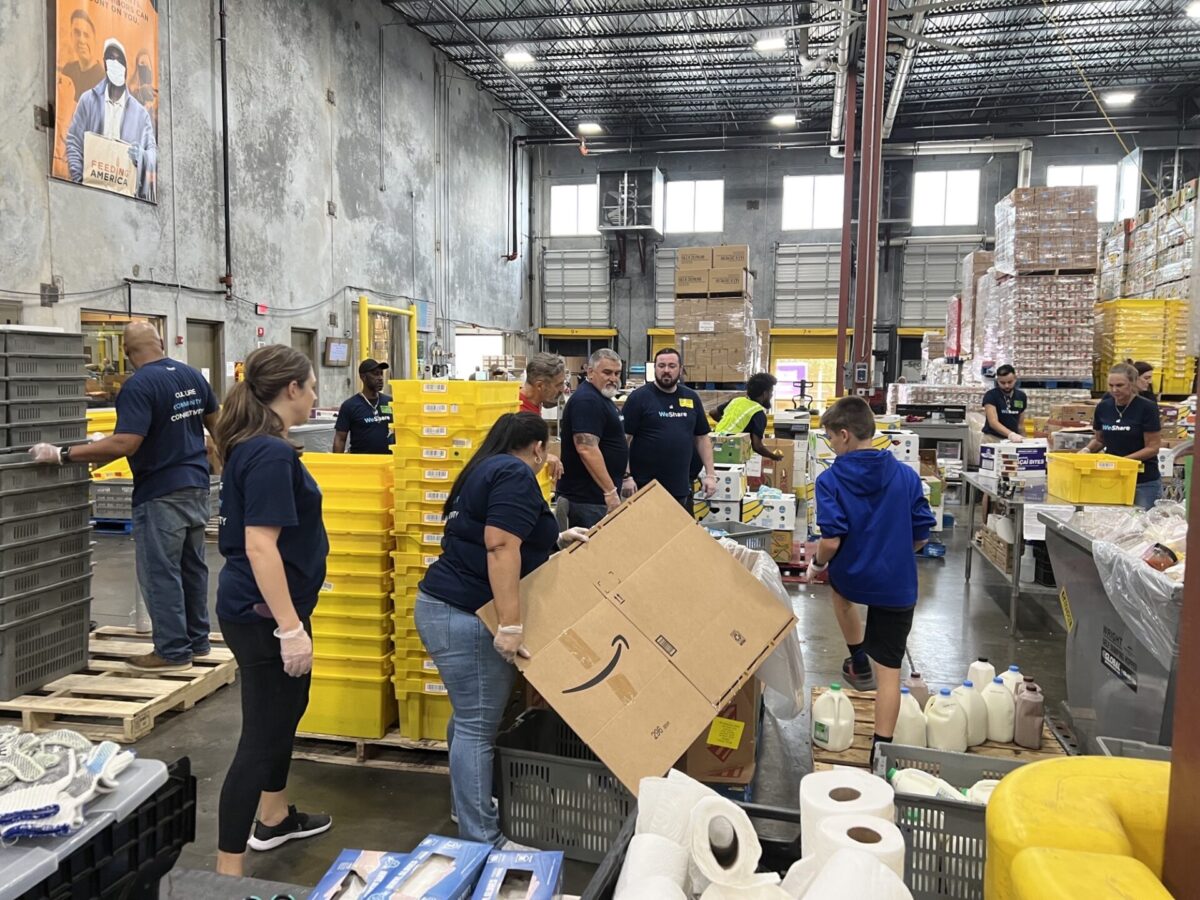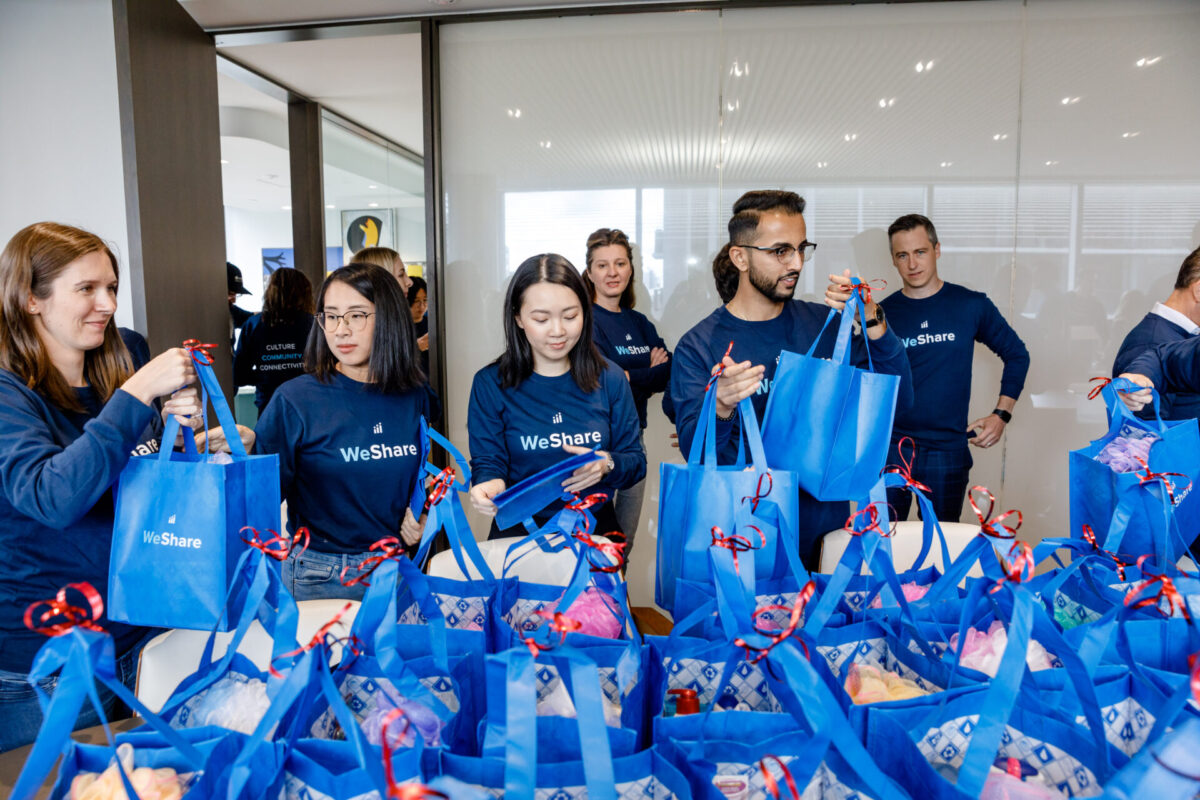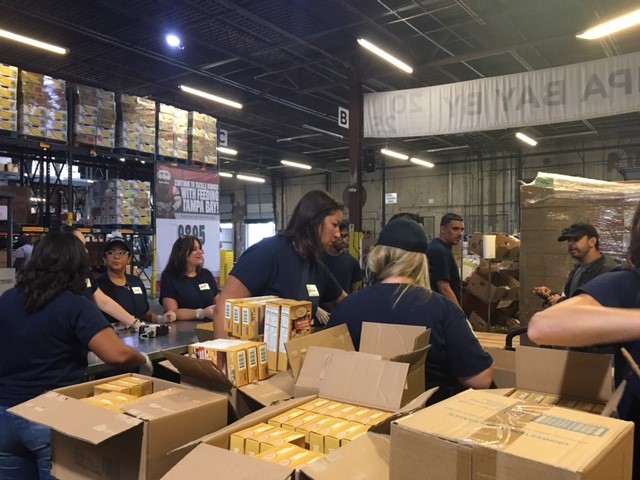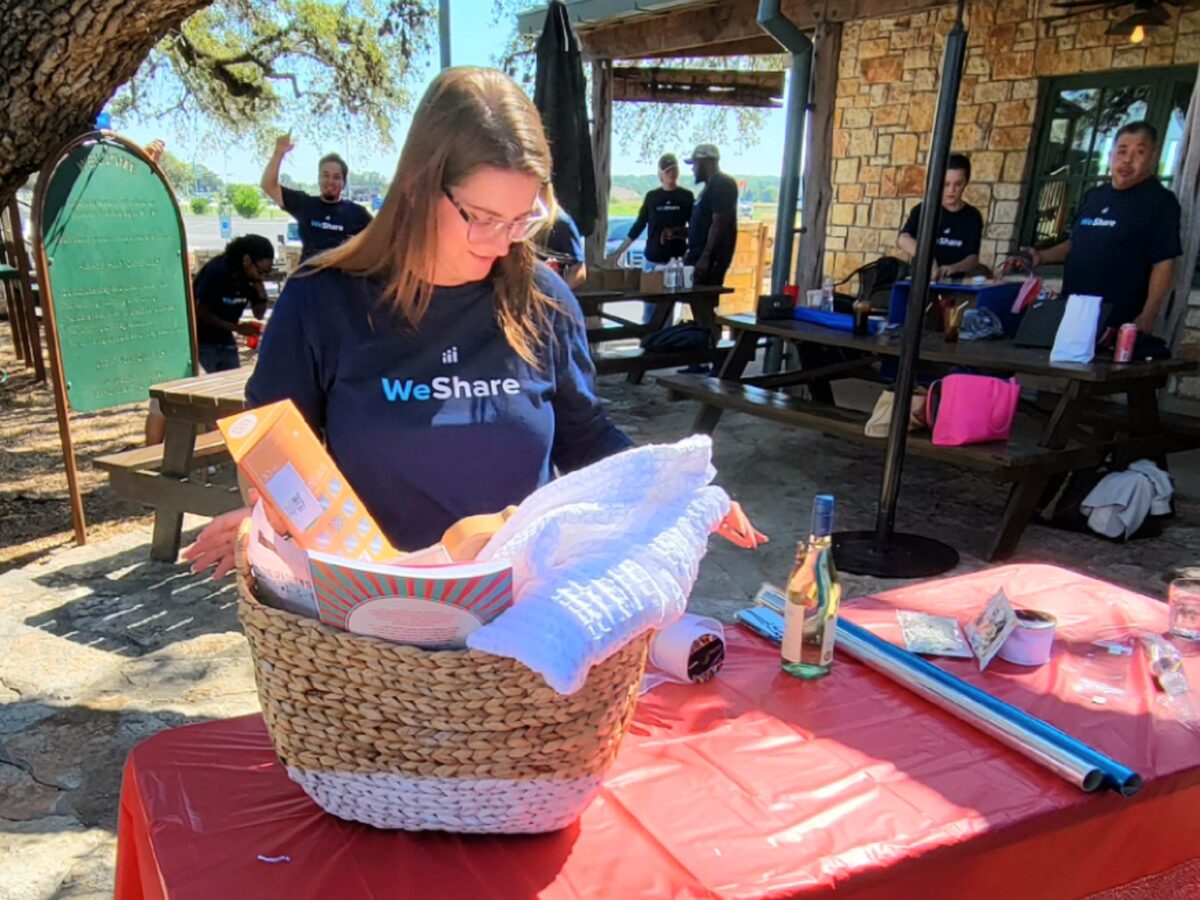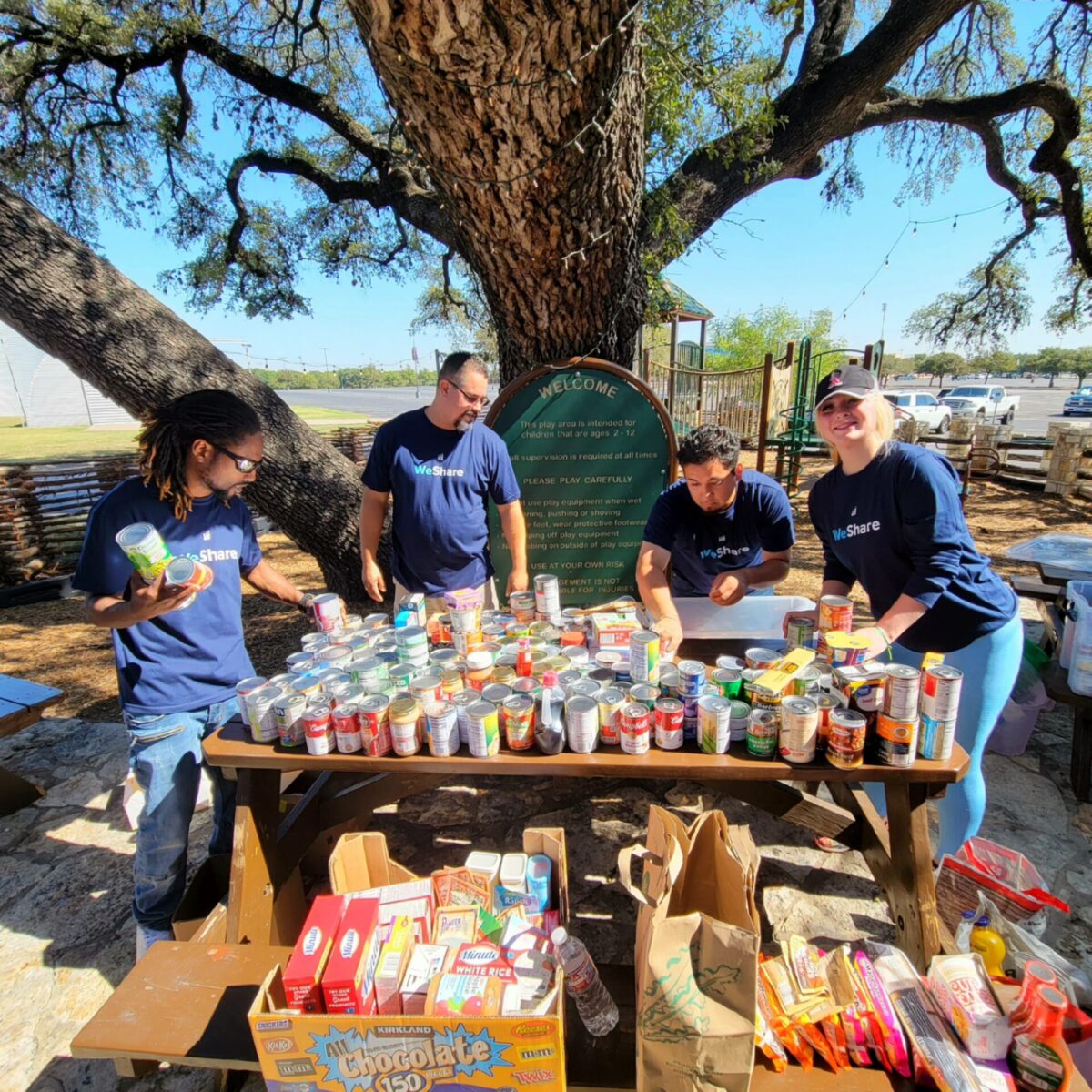 Doing Our Part
We support a broad range of meaningful causes that reflect our principles of bringing communities together and helping others. We encourage our residents and employees to "pay it forward" and always look for opportunities to help out.
Here are some of the local causes our team supports:
Driven by our dedication to creating positive change in the communities we serve, we actively assisted Second Harvest in rescuing nutritious food from going to waste, ensuring it reached individuals in need.
We are grateful for the opportunity to support Second Harvest's mission of establishing hunger-free communities, and look forward to more chances to give back to those around us!
In the spirit of MLK Day, our Atlanta team had the privilege of lending a hand to our community by supporting Totes for Tots, an organization that provides suitcases & age-appropriate bags to Georgia's foster children.
We are grateful for the opportunity to make a difference in the lives of these children. Together, we can create a positive impact and work towards a more just and equal society.
In honor of National Blood Donor Month, we at Tricon were moved to host our first-ever blood donation event in support of one of our own team members who has been personally impacted by the need for blood donation. Donations not only helped our colleague, but also countless others who rely on the support of blood donors.
At Tricon, community is at the center of everything we do. We are focused on making a positive impact in the communities where our employees and residents live and work – and with causes that matter most to them. As Winston Churchill said, "We make a living by what we get, but we make a life by what we give."
This year, 4.2 million kids will be homeless in America.
Since 1972, Covenant House has opened its doors to over 1.5 million young people experiencing homelessness and trafficking, one youth at a time.
Tricon Residential Team Members participated in Covenant House's Sleep Out event, raising awareness and funds to support the organization.
To learn more about Covenant House and how you can support their mission, visit https://lnkd.in/eRGskWj
COVID-19 has had a dramatic effect on everyone's lives, but its impact is felt most by those who were already most vulnerable in our communities. At Tricon Residential, we acknowledge that Toronto is facing a housing crisis, which is why we've partnered with Red Door Family Shelter to support families with the resources and the time they need to heal and ultimately, achieve their goal of independence.
Families Forward is a local organization dedicated to helping families achieve and maintain self-sufficiency. Our corporate office team participated in a back-to-school drive, providing Families Forward with 50 backpacks, 15 of which were filled with school supplies as an added surprise.
For Operation Christmas Child, our Folsom team filled shoeboxes with small toys, hygiene items and school supplies. The shoeboxes were delivered to children affected by war, poverty, natural disaster, famine or disease, as well as children living on Native American reservations across the United States.
Each holiday season, the team in our Dallas-Fort Worth regional office holds a toy drive. Children who are part of Therapeutic Family Life, a non-profit foster-care agency, come to the office and pick their favorite toy. It's a wonderful day filled with happy children and many smiles all around.
Our team in Florida partners with Bayview Nursing Home in St. Johns County to visit residents throughout the year, providing companionship and delivering treats – and eliciting smiles all the way. It's a win-win, as our team also benefits from all of the love they receive with every visit.
For City Serve Day, our California team lent a hand by painting homes for the less fortunate. Their hard work supported Acres of Hope, an organization that attempts to break the cycle of homelessness for women with children.
Our employees took to their bikes for the Moon Ridge annual charity ride. The event supports Bert's Big Adventure, which provides children with chronic and terminal illnesses, and their families, with a magical, all-expenses-paid five-day trip to Walt Disney World®.
After the tragic shootings in Las Vegas, our team members in California took part in the Give a Pint of Hope blood donation event. Participating in this life-saving event was our team's way of giving hope, knowing that blood transfusions save more than four million Americans each year.
UMOM New Day Centers restore hope and help to rebuild lives by providing shelter, services and affordable housing to people experiencing homelessness. Our Phoenix team was happy to donate warm coats and other clothing to assist in the mission of the UMOM New Day Centers need.
During the Thanksgiving season, our entire corporate office participated in a food drive for Families Forward. We provided a Thanksgiving dinner basket to 118 families, complete with turkey and all of the fixings.
Our team members in Phoenix were proud to support St. Mary's Food Bank. They filled emergency food boxes and distributed them to individuals and families in need.
Celebrating Arts and Culture
When arts and culture interweave in the fabric of a community, it helps cities attract tourists, diverse talent, brings about innovation and grows the economy. From citizens, individual artists, cultural organizations to businesses and government leadership—everybody in the ecosystem benefits from the arts. 
Fall For Dance North (FFDN) is Toronto's premier professional international dance festival that exists to break boundaries and remove barriers. With pluralism and affordability at its core, FFDN celebrates, nurtures and amplifies established and emerging Canadian dance artists, creates global connections, and inspires future audiences to sustain the artform.
Our support of the National Ballet of Canada includes sponsoring its world premiere of Swan Lake. Tricon also provides annual scholarships that enable talented underprivileged dancers to attend the National Ballet School.
As gateways to knowledge, libraries play a fundamental role in the community. The resources and services they offer create opportunities for learning, support literacy and education and help shape the new ideas and perspectives that are central to a creative and innovative society. Tricon is proud to support the Toronto Public Library Foundation and its efforts to raise over $800,000 in 2022.
Tricon supports the Art Gallery of Ontario (AGO), one of the largest art museums in North America, and its mission to bring people together with art to see, experience and understand the world in new ways. The AGO is known for its world-class exhibitions, unique collections and innovative outreach and programming. The current Denyse Thomasos: Just Beyond exhibit is one of many examples of the AGO leading global conversations from Toronto through extraordinary collections, exhibitions and programs. Thomasos had a singular style that employed abstraction as a means to explore contemporary issues of race, the architecture of confinement and our complex relationships to space and place, and the environment.