Avoid Rental Scams. Rent Smart.
If someone other than a Tricon Residential leasing agent attempts to rent you a Tricon Residential home, please contact our Fraud Prevention Hotline at 877.241.9085 or email Fraud@TriconResidential.com.
Don't Be a Victim of Leasing Fraud
10 Tips to Avoid Rental Scams
Never submit payment via cash, wire transfer, gift card, cash app, or services such as Venmo, PayPal, Zelle, Apple Pay, or Google Pay.

Be wary of low prices. Scammers often list homes below market value to attract interest. If you see a great deal, be sure to do your research.

Use reputable rental websites. Tricon Residential does not list their homes on Craigslist.

If you think it could be a scam, verify the rental pricing on the rental company's website.

Use a trusted rental agent and ask for identification. Tricon Residential leasing agents carry identification and can show they are official employees.

Be aware if an application or lease is printed on paper, overly simple, appears unprofessional or contains typos. Tricon Residential only accepts applications and leases online.

Reliable rental companies require a background check. It may be a scam if no background check is required.

Never use someone else's login information. Always create your own account to tour a home or submit an application.

Always reference the rental company's website for accurate tour instructions. The home will never be left unlocked for you to tour.

Before renting, conduct thorough research on the rental company, the home, and the neighborhood. Read online reviews to understand other people's customer experiences.
How do Rental Scams Work
Rental scams are a growing problem that can leave unsuspecting renters out of pocket and without a place to live. These scams work by taking information from legitimate rental listings and using it to create fake rental ads. Scammers use a variety of tactics to gain access to rental properties, including posing as owners or leasing agents for these properties.
Once a potential renter responds to a fake rental ad, the scammer will typically ask for a deposit or other payment upfront. These payments are often made via wire transfer or other untraceable methods, which makes it difficult for victims to recover their money if the rental turns out to be a scam.
One common tactic used by rental scammers is to offer a rental that is significantly below market value. This can be a red flag, as it may indicate that the rental is not legitimate. Scammers may also use fake photos or descriptions of the rental to make it appear more attractive than it really is.
Unfortunately, many victims of rental scams don't realize that they have been tricked until after they have paid to lease the property. This can leave them in a difficult situation, as they may have already given notice to their current landlord or made other arrangements based on the expectation of moving into the rental.
To avoid falling victim to a rental scam, it's important to do your research and take steps to protect yourself. By staying vigilant and taking precautions, you can help protect yourself from rental scams and find a legitimate rental that meets your needs.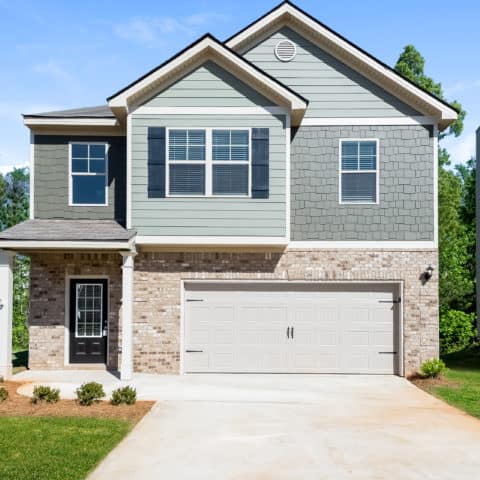 Report Rental Scam
Contact your local law enforcement agency if you were a target of a rental scam.
If you believe someone other than a Tricon Residential leasing agent is trying to rent you one of our homes call our Fraud Prevention Hotline at 877 241 9085 or email Fraud@TriconResidential.com.
Additional resources include the National Rental Housing Council and Federal Trade Commission.