True Convenience and Care-Free Living With Our Smart Home
Many household operations such as temperature control, front door lock and unlock, can be easily and remotely handled from your smartphone, tablet or computer. A smart home offers a wide range of advantages that utilizes technology to make life easier so you have time to focus on what's important. You'll love living in a Tricon Residential home with our smart home technology!
Start enjoying all of the advantages of our smart home today.*
Keyless Entry

Come and go as you please.

Personalized Access

Assign unique codes for visitor access.

Front Door Remote Lock and Unlock

Ensure your home is secure, or choose to let someone in, from anywhere.

Activity Data

See the history of who has entered and when.

Real-Time Alerts

View real-time alerts related to smart home access.

Temperature Control

Remotely adjust your thermostat or automate temperature settings for peak efficiencies.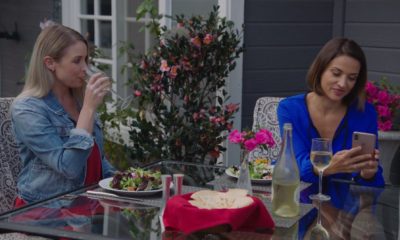 Enjoy your Smart Home features
Residents are automatically enrolled in the Smart Home program. Therefore you will immediately have access to your Smart Home technology at move-in via Tricon Residential's mobile website. We are committed to your privacy.
Residents who allow the smart home system to communicate over their own personal Wi-Fi, will receive one month of Smart Home services free.
Disclaimer:  *If you decide to rent a Tricon Smart Home, a fee of $19.95 will automatically be added to your ledger each month.