We love your pets as much as you do.
Tricon Residential is pet-friendly and accepts most dogs, cats, birds, small caged mammals and fish. For the latter, an aquarium may not be larger than a 20-gallon tank, and it will require proof of insurance for the entire term of the lease.
Pets must be licensed and have current vaccinations that are kept current throughout the duration of your lease. Dogs and cats should wear an identification collar tag with the owner's name, address, and contact information. If your pet were to escape, we want to do everything possible to ensure they are returned home safely.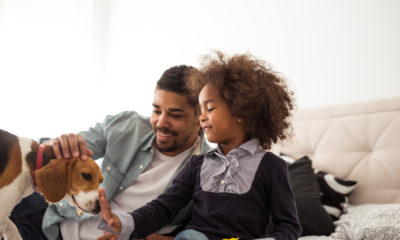 What Are The Breed Restrictions?
Tricon Residential's breed restrictions are listed below, however, some city or county ordinances have their own breed restrictions. Therefore, please check your lease for more detailed information specific to your area.
The following breeds are prohibited, whether full or mixed breed:
American Pit Bull Terrier
American Staffordshire Terrier
Bull Mastiff
Cane Corso
Chow
Doberman
Dogo Argentino
Pit Bull
Presa Canario
Rottweiler
Wolf or Wolf hybrids
Any combination mix of the foregoing breeds, and any other breed or type that Landlord deems to have similar characteristics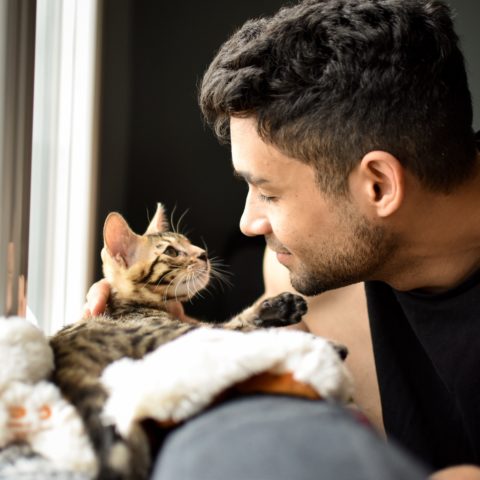 Frequently Asked Questions
How Many Pets Can I Have?
Two (2) pets are allowed per Tricon Residential home. This includes your resident pet and any visiting pet. The combined weight of the pets should not exceed 150 pounds, and no one pet may weigh more than 85 pounds.
How Do I Add A Pet To My Lease?
Simply notify your Tricon Residential Representative that you have a pet(s), and they'll send you a Pet Addendum to your Lease. We welcome your pet(s) as new member(s) of your household.
What Is The Pet Deposit?
A pet deposit of $300 is required for the first pet, plus $300 for a second pet. The pet deposit is nonrefundable, except for the State of California, where pet deposits are refundable. The pet deposit helps absorb some of the cost of wear and tear on the home, carpet, yard, etc. resulting from pets.
Is There A Monthly Pet Rent Fee?
Yes. Pet rent is $44.00 a month, per pet.
Looking for additional information?
Call 844 874 2661 or visit our resources section.