Our 2020 ESG Annual Report
This report represents a major milestone in our environmental, social and governance (ESG) journey, and showcases our accomplishments over the past year within the five key priority areas we introduced in our 2020 ESG Roadmap: Our People, Our Residents, Our Innovation, Our Impact and Our Governance.
At Tricon, we believe that people are our most important asset. We make it our top priority to foster a culture of diversity, inclusiveness and service so that our team, in turn, can enrich the lives of our residents and stakeholders. "Environmental" and "governance" factors are important to us; what sets us apart are "social" factors. Our priorities and goals are centered around our employees, our residents and our desire to innovate.
– GARY BERMAN, TRICON RESIDENTIAL Chief Executive Officer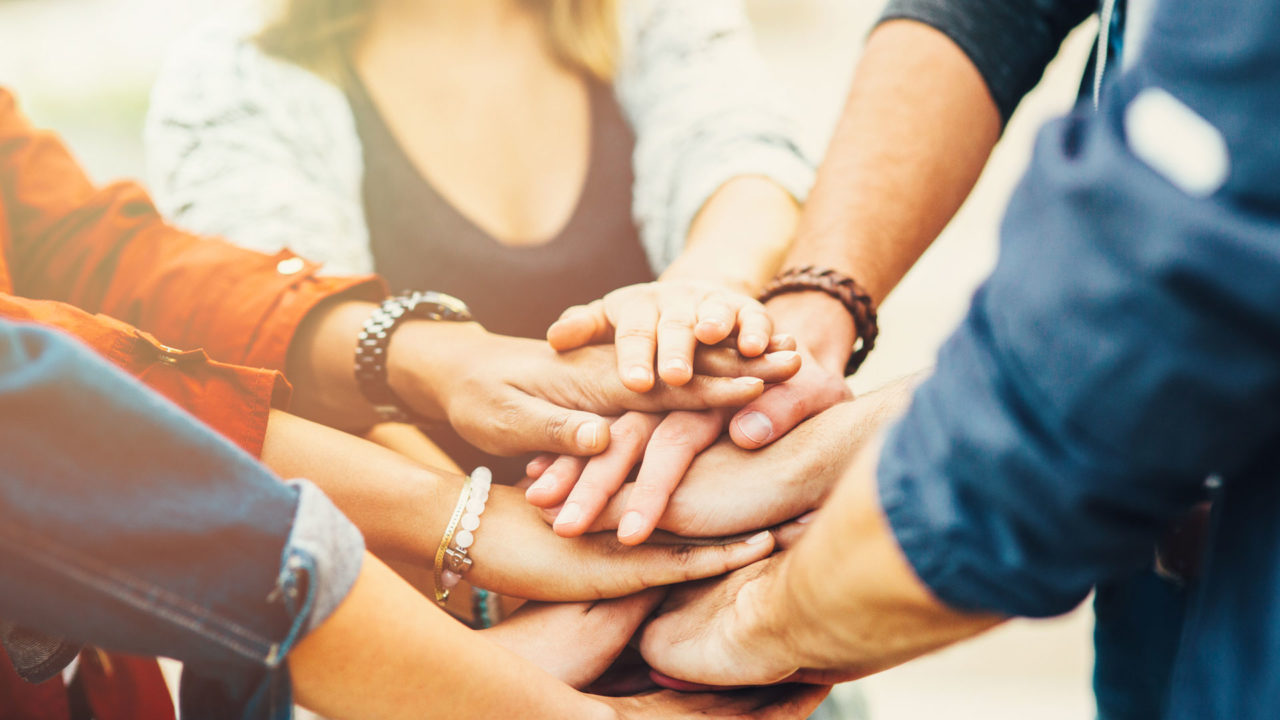 Our People
We engage, support and enrich the lives of our employees so that they can thrive and better support our residents.
Engage, support and enrich the lives of our employees by providing opportunities for them to thrive as individuals and for their families.
We pride ourselves on Tricon Residential being a great place to work. We put our people first so that they can focus their efforts on serving our residents, investors and stakeholders. Every person in our organization plays an important role in our success. We invest in our team's well-being by providing them with healthy work environments and ensuring that they have the tools and training they need to consistently produce high-quality results.
Our senior leadership team embodies our culture. Our senior leaders are approachable and accessible, open to new ideas, and transparent about both business achievements and challenges. We employ team players who reflect our principles and who are honest, respectful, innovative, proactive and detail-oriented. We empower and encourage them to think long term and focus on continuous improvement. We believe that instilling these characteristics and values leads to a sense of ownership among our employees that contributes to our ultimate success.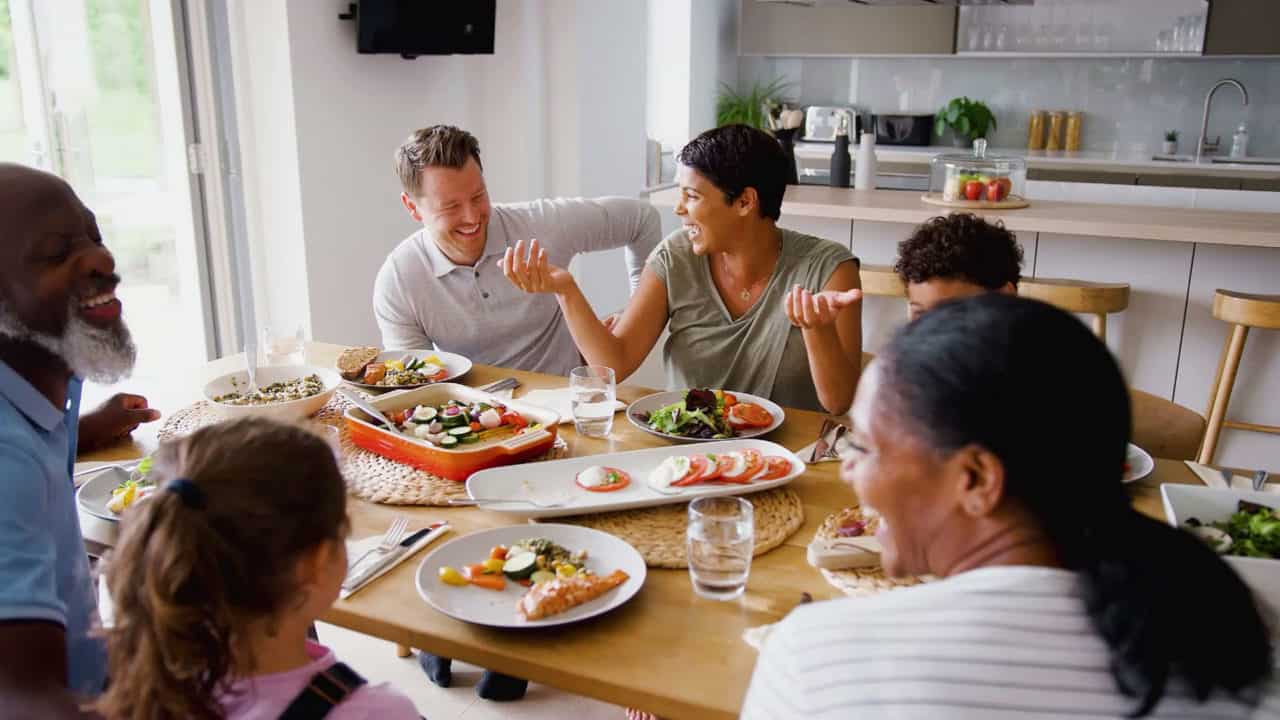 Our Residents
We foster meaningful communities where people can connect, grow and prosper, making a real difference in their way of living.
Our communities make a real difference in people's way of living and foster a true sense of belonging.
Our goal is to provide hard-working individuals and their families with comfortable, well-maintained homes. Our residents know that their needs will be met, and they feel part of a larger community. Our success will be measured in part by our ability to fully engage with our residents and our ongoing commitment to communities.
We recognize the importance that a sense of community and connection plays in the lives and well-being of people. We embrace inclusion and accessibility in each of our communities and work to build a sense of belonging for all of our residents. Collaboration is a critical aspect of our approach to business; we work hand-in-hand with our residents so that we can better meet their needs and help them thrive. Our view is based on the belief that a healthy environment, a welcoming community and satisfied residents make for happy, long-term members of the Tricon Residential community.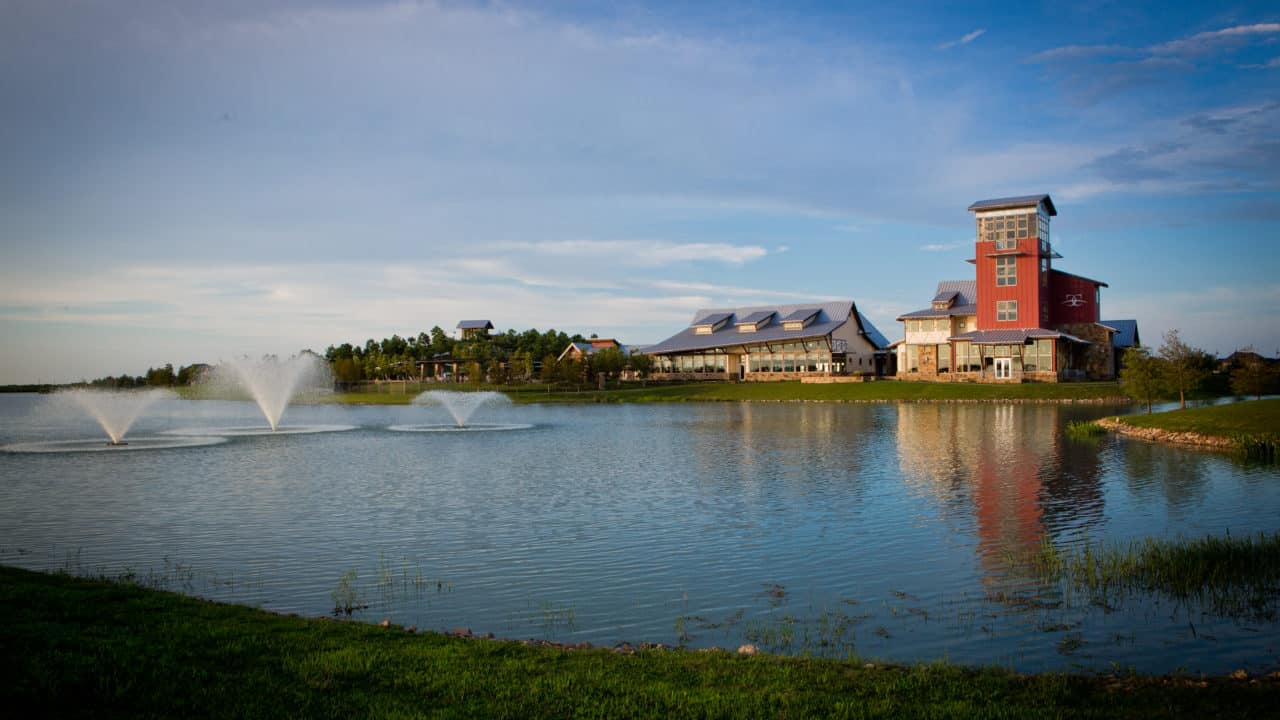 Our Impact
We embrace smarter ways to reduce the environmental impact of our buildings by minimizing our resource consumption and seeking inventive ways to offset our carbon footprint.
We embrace smarter ways to reduce the environmental impact of our buildings by minimizing our resource consumption and carbon footprint.
We are committed to making investments and operational decisions that reduce the impact and enhance the sustainability and resource efficiency of our projects across all of our business activities for the long term. We strive to make a real difference for our residents and their living environment.
We focus our efforts on the following areas of sustainability to make a lasting impact:
Investing responsibly in order to ensure that our investments in projects and partnerships are consistent with our core values and ESG aspirations.
Investigating and investing in new technologies, materials, design principles and renovation processes that reduce energy and water consumption, minimize waste, source sustainable materials and reduce our impact on biodiversity and local water catchments.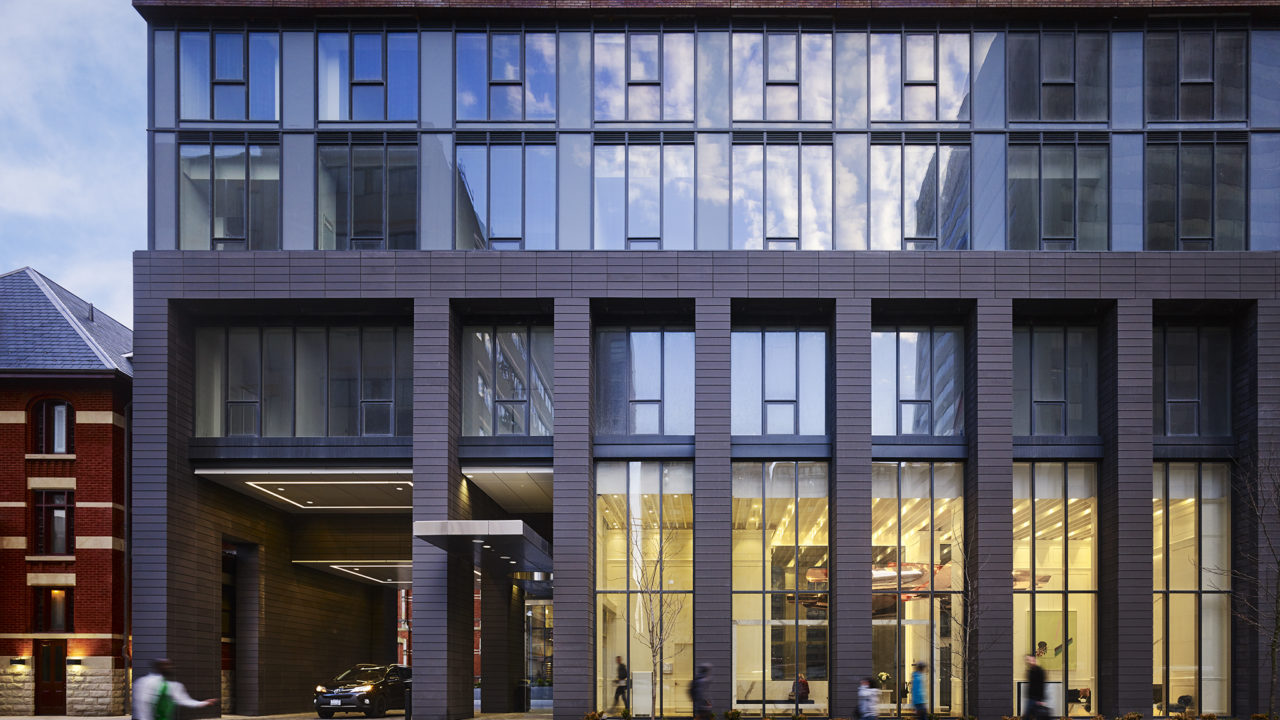 Our Governance
We strive to understand and proactively manage the risks to our business, while acting in a manner that exemplifies our commitment to ethics, integrity, trust and transparency.
We are committed to continuously refining our governance structures, policies and practices.
Our key focus areas include:
Reinforcing our commitment to ensure compliance at all times with applicable legal and regulatory requirements, as well as with our own internal Code of Business Conduct and Ethics and governing policies
Embedding a rigorous approach to prudent risk management across our organization
Embracing and integrating meaningful diversity of thought throughout our leadership team
Maintaining high standards of transparency and disclosure, including our key non-financial performance indicators and our approach to ESG governance
Finalizing our ESG implementation plan and supporting structures and systems to govern our approach to ESG across all business activities
Our Approach to Innovation
Our culture of innovation identifies new technologies that enable us to pioneer unique housing solutions that make life easier for our residents. Our advanced technology platform enables us to deliver superior resident experiences and industry-leading operating metrics. We strive to provide a broad spectrum of innovative technologies and housing solutions to drive convenience, connectivity and affordability. This innovative approach leads residents to stay longer with us and encourages residents to share their positive experience with others.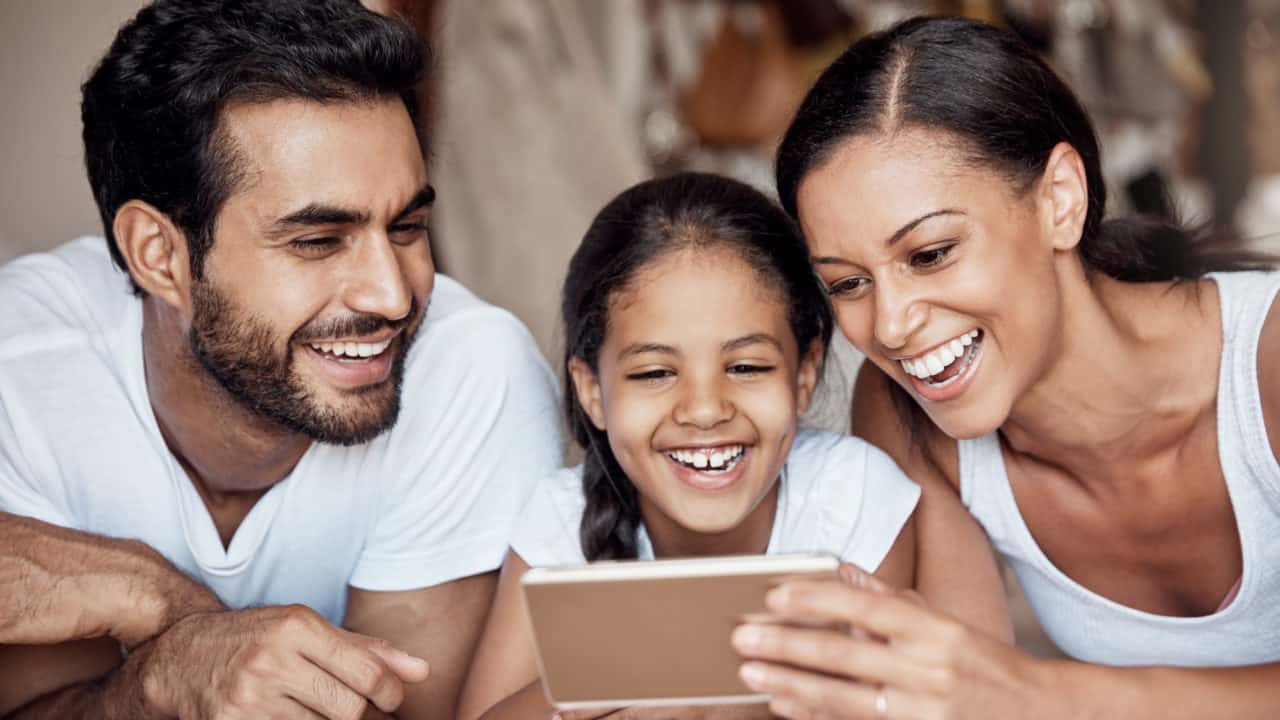 Proprietary acquisition software to efficiently screen over one million online home listings each year and underwrite a home in less than five minutes
Scalable mobile platform used by our central office and field team to assign and manage all tasks related to renovations and turns
Redesigned the home rental process to include virtual home tours, self-showings and automated lease approvals to allow potential residents to view our rental offerings at their convenience
Smart home technology to enhance the resident experience, from keyless entry to smart thermostats and moisture sensors
Easy-to-use apps to foster resident engagement and build a sense of community
Our Initiatives
As a residential real estate company focused on rental housing in North America, we have a responsibility to enhance the communities in which we operate. We are committed to working with our investors and partners to build sustainable communities that enrich the lives of our residents and enhance the surrounding environment.
Our employees care about our residents and our communities. To help our people contribute to the communities we serve, we offer them several opportunities to give back to those in need. In 2017, we implemented a highly successful company-wide "Pay It Forward" program. Every employee receives $100 annually to give to a person in need or a charity of their choice. We also encourage employees to take an additional day off each year for team or individual volunteering.
We have several recognition programs designed to reward our employees and promote our workplace culture and values. In our property management function, our "Good Gotcha" program celebrates individual examples of day-to-day excellence by recognizing employees who have exceeded expectations and helped their teams to deliver exceptional resident service. Company-wide, our Quarterly Culture Awards program showcases an employee, or a team of employees, who exemplifies one of our guiding principles. And, at the end of each year, we select the winner of our Best-in-Class award, which celebrates the individual, or team, who most closely embodies our guiding principles and purpose. All of these programs enable employees to nominate their peers and acknowledge acts of distinction that might otherwise go unnoticed.
We put our residents first, not only in the good times, but also when the unexpected occurs. In January 2019, we established the Resident Emergency Assistance Fund. It helps residents and their families meet their rent obligations or assists with paying for alternative accommodations in the event of misfortune. To date, we've committed $500,000 in aid.
Our Lifestyle Directors are an important asset of each of our master-planned communities. They're responsible for developing programs that foster a thriving and well-connected community. These programs encourage residents to interact with each other and become more involved in their neighborhood. Regular residents' newsletters notify community members of activities and outline the year's events, clubs, activities and festivals.
Each year, we acquire, renovate, turn and lease thousands of single-family rental homes.
During the acquisition process, TriAD, our proprietary innovative artificial intelligence and machine learning-based software solution, evaluates real-time data from multiple real estate listing services, supplementing it with existing operational and purchased neighborhood data. TriAD then calculates a score to prioritize acquisition targets, which enables our acquisition team to focus on the most qualified targets. This process helps team members build relationships with the relevant listing and i-Buyer agents, improving our ability to acquire desirable properties that meet our acquisition criteria.
To support real-time certified property inspections, we use our TriFORCE proprietary software, which is fully integrated with TriAD. TriFORCE provides the acquisition team with real-time inspection data so that they can ensure potential acquisitions meet our criteria. TriFORCE is also used to manage all renovations to properties and is fully integrated with our vendor network. Post-acquisition, our TriPOD proprietary software is used for Resident Services, facilitating tours and applications, and our ongoing communications with residents.
We respect our residents' time, so we've developed tools to help them make the most of it. For example, we have redesigned the home rental process to include innovative 360-degree virtual tours of each of our rental homes. Our self-showing technology enables potential residents to see our rental offerings at their convenience, eliminating the need to meet with a leasing agent. Dynamic floor plans let potential residents see accurate plans of their home's room dimensions ahead of time. This information also flows directly into our proprietary leasing application, making the leasing process quick and seamless. We've launched these innovations across our single-family rental portfolio, and plan to implement them in our multi-family rental operations in the near future.
We are always looking for ways to enhance the rental experience and deliver a maintenance-free lifestyle to our residents. With more than 100 maintenance crews across our single-family rental operation in the U.S., we have invested in new Geotab fleet tracking technology to provide timely and high-quality service to our residents. This technology enables us to track the location of our maintenance fleet in real-time and optimize travel routes. It ensures that maintenance calls arrive on time and enables us to serve more residents with our existing fleet, which creates operating efficiencies.
We are always working to reduce the energy use of our single-family rental properties. We use smart home technologies to help with energy management, and we are currently testing the use of smart home sensors to drive further efficiencies in utility usage at our rental homes for water, electricity and gas. In addition, we install low-flow water fixtures in all showers and faucets, replace outdated or broken air conditioners with more energy-efficient systems, and seek to install more energy efficient appliances and technologies when significant renovations are appropriate.
Our Viridian master-planned community is a Certified Gold Signature Sanctuary. This certification is awarded to new developments that are designed, constructed and maintained according to Audubon International's standards for planning and environmental stewardship. Viridian received the certification because of its use of innovative development methods designed to use flood control areas to enhance and preserve wildlife habitats. Other sustainability measures incorporated in Viridian's design relate to natural areas and wildlife, water and solid waste conservation, transportation and energy, and partnership and outreach.
The West Don Lands mixed-use development is being built to achieve LEED Gold status, with a strong emphasis on sustainability, energy efficiency and walkability. Key sustainability and energy-efficient features have been incorporated into its design and development, including efficient chillers, temperature-moderating façade systems, in-suite heat recovery, low-flow hot water fixtures, LED light fixtures in communal areas, locally sourced materials, bike parking, storm water retention, solar wall technology, a self-shading façade, green roofs, native plant species and a connection to public transit. The community garden roof will include biodiversity garden mounds and the development will also have urban farm space with herb and vegetable gardens for communal use.
We are committed to having a diverse Board of Directors and slate of executive officers. When making appointments, the Board and the management team consider the level of female representation on the Board and in executive officer positions. The Board has adopted a gender diversity policy according to which no less than 1/3 of Directors should be of either gender, a target that we have achieved. This aligns our policy with the gender diversity standards set by the 30% Club Canada.
Our risk management guidelines include the use of prudent and disciplined investment practices, the diversification of capital across product types and market locations, the diligent structuring of transactions, and conducting comprehensive due diligence and market research, as well as taking a very active role in the ongoing management of our investments.
Our Roadmap
This roadmap outlines Tricon Residential's approach to ESG and highlights its strong commitment to monitoring and reporting on our progress over time.