About Us
We are a rental housing company dedicated to providing an exceptional rental experience to every resident who makes one of our houses or apartments their home. We believe that quality rental housing can unlock life's potential, and this drives our thinking and our actions every day.
Tricon Residential Inc. (NYSE: TCN, TSX: TCN) is an owner and operator of a growing portfolio of more than 36,000 single-family rental homes in the U.S. Sun Belt and multi-family apartments in Canada. Our commitment to enriching the lives of our employees, residents and local communities underpins Tricon's culture and business philosophy. We provide high-quality rental housing options for families across the United States and Canada through our technology-enabled operating platform and dedicated on-the-ground operating teams. Our development programs are also delivering thousands of new rental homes and apartments as part of our commitment to help solve the housing supply shortage. At Tricon, we imagine a world where housing unlocks life's potential.
We strive to be North America's premier rental housing company. Our business philosophy involves taking care of our team first – empowering them to provide our residents with exceptional service and to positively impact the local communities where we operate. By providing an enhanced living experience, our residents rent for longer periods of time, treat our properties like their own, and share their experience with friends and family. This is how we continue to grow, and it is an approach that has proven to generate positive returns for our investors and shareholders.
Watch Resident Experience Video
Our Purpose
Imagine a world where housing unlocks life's potential.
Our Principles
Our guiding principles define our daily interactions and ensure that we meet – and exceed – our residents' expectations so that they have more time to enjoy life.  Watch Video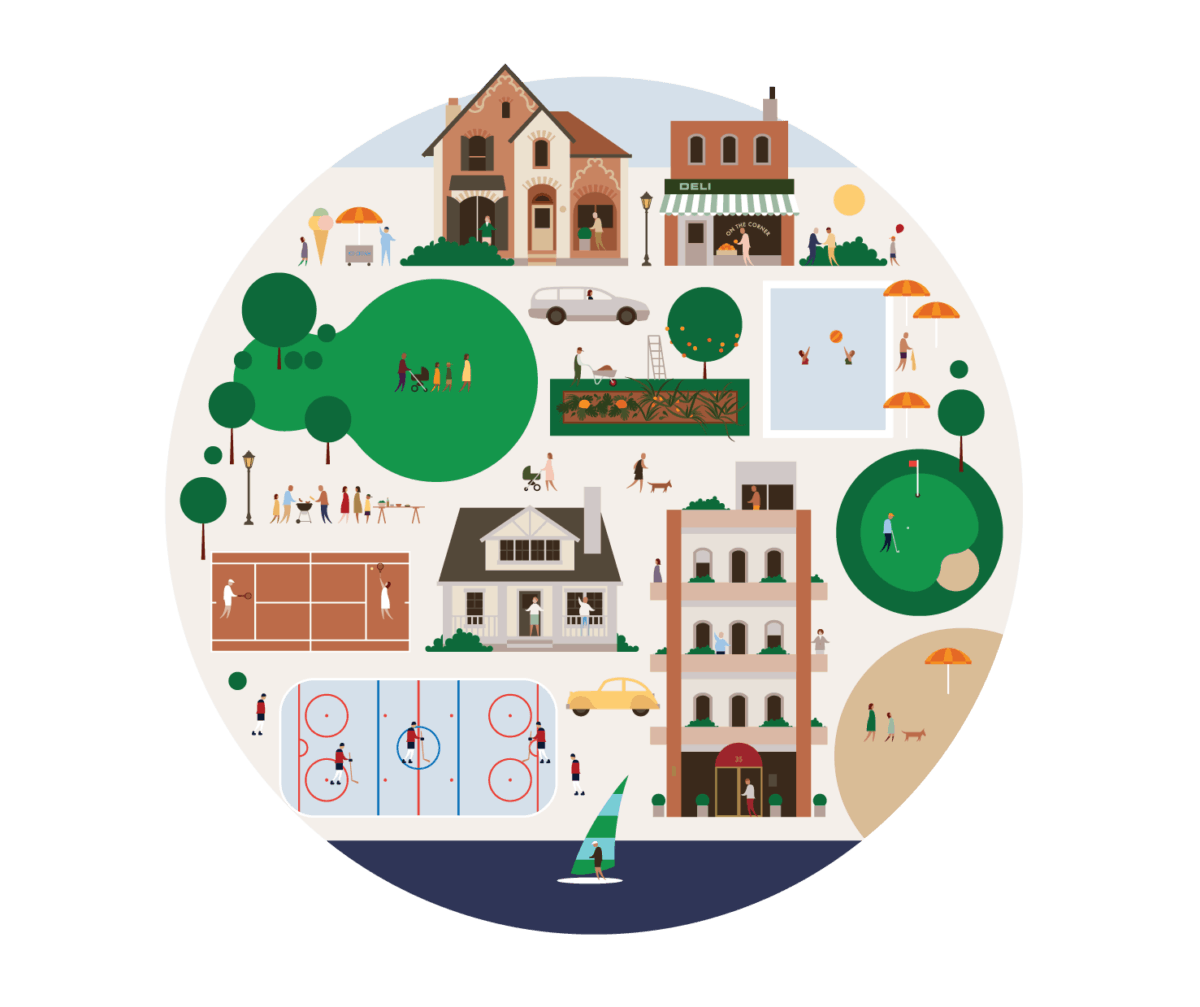 Go above and beyond to enrich the lives of our residents.
---
Commit to and inspire excellence in everything we do.
---
Ask questions, embrace problems, thrive on the process of innovation.
---
Do what is right, not what is easy.
---
Elevate each other so together we leave an enduring legacy.
Our Pillars
Our three pillars correspond with our three priorities: our employees, residents and investors – reinforcing our commitment to embracing service, fostering relationships, and building an innovative business.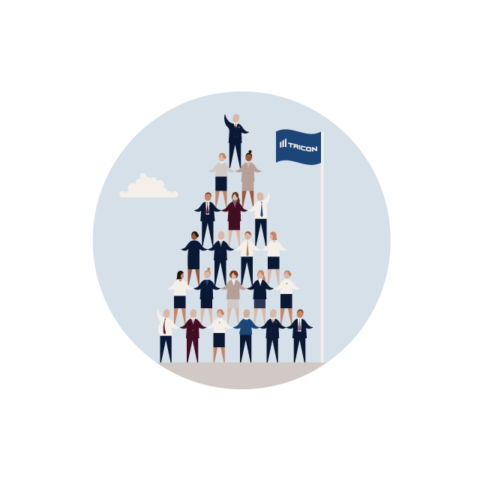 Culture
We believe in empowering our team members, so they are inspired to improve residents' lives every day.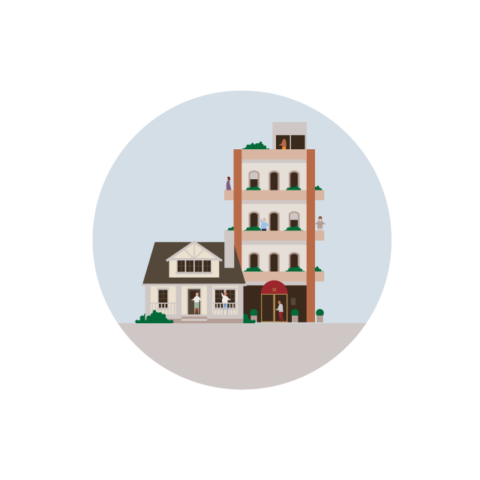 Community
We value the relationships that exist among the residents we serve, the diverse neighborhoods we operate in, and our partners who support and share our vision.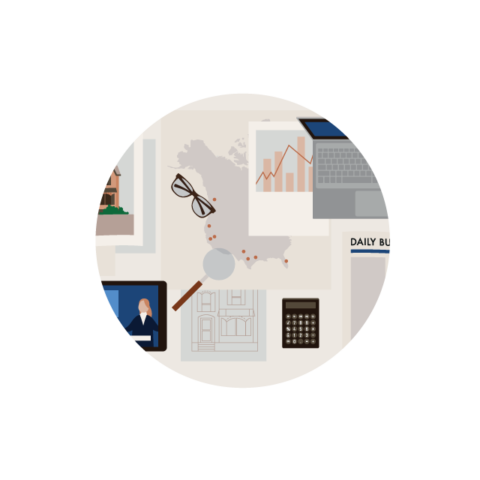 Connectivity
We strive to enrich lives by making meaningful connections and using technology to better serve the needs of our residents.
Our residents' experience is at the forefront of our thinking, and drives our actions every day.

Gary Berman, President & Chief Executive Officer
Our Leadership Team
Leading with passion: we have assembled a leadership team who embrace innovation and technology, and have vast expertise in real estate, finance, development and operations. Together, we are committed to reimagining the rental experience and enriching the lives of our residents.
Gary Berman is responsible for Tricon's overall operations, including strategic planning, investment decisions, capital commitments, relationship management and private fundraising. Since joining the Company in 2002, Gary has helped transform Tricon from a private provider of equity and mezzanine capital to the for-sale housing industry to a publicly-listed company focused on rental housing. Under his leadership, Tricon has established itself as a people-first residential company with a growing portfolio of single-family rental homes, multi-family properties, and build-to-rent communities. He is a member of the Company's Board of Directors as well as its Investment and Executive Committees.
Gary is a Governor of the Corporation of Massey Hall and Roy Thomson Hall, where he also serves on the Massey Hall Revitalization Committee, a former Trustee of the Urban Land Institute and a former member of the University of Toronto Real Estate Advisory Committee. He is the co-founder of the Pug Awards, an online awards and education-based charity that, for a decade, helped to increase architectural awareness and elevate planning and design standards in Toronto.
Gary has a Master of Business Administration degree from Harvard Business School, where he was designated a Baker Scholar, and a Bachelor of Commerce degree from McGill University, where he graduated first overall in the Faculty of Management.
Wissam Francis oversees all aspects of Tricon Residential's financial management, including financial reporting and analysis, treasury, capital market strategies, investor relations, private capital fundraising and the internal audit and tax functions.
Wissam has extensive experience in financial reporting, capital markets, mergers and acquisitions, corporate finance and strategy formulation. He has more than 20 years of experience in real estate and has been actively involved in a variety of projects and sectors, including residential, retail, industrial, office, mixed-use and development. Before joining Tricon in 2014, Wissam was a senior member of Ernst & Young's Transaction Real Estate advisory practice. Prior to that, he was the Director of Finance and Acquisitions at First Capital Realty.
Wissam has a CPA, CMA designation and a Master of Business Administration degree from Wilfrid Laurier University, a Master of Arts degree in Economics and Statistics from the University of Waterloo and a Bachelor of Arts degree in Finance and an Honors degree in Economics from the University of Western Ontario. He also completed Harvard Business School's Leadership for Senior Executives Program.
Jonathan Ellenzweig is responsible for the strategic oversight of Tricon Residential's rental housing and development platforms. He helps design and implement investment strategy, manages relationships with key stakeholders, sources new opportunities and oversees teams responsible for business plan execution and asset management. In addition, Jonathan is a member of Tricon's Investment Committee and leads its San Francisco office.
Since joining Tricon in 2005, Jonathan has been an integral part of many of its defining strategic initiatives, including its IPO in 2010, the launch of its single-family rental business in 2012 and its entry into U.S. multi-family rental in 2019.
Prior to joining Tricon, Jonathan worked in investment banking in New York and Toronto for Citigroup Global Markets, where he was a member of the coverage and transaction execution teams for financial services and media/telecom companies. He is a member of the Policy Advisory Board of the Fisher Center for Real Estate and Urban Economics at the University of California, Berkeley, plays a leadership role in the Urban Land Institute, and serves on the Board of Directors of the Lark Theater, a non-profit single-screen arthouse cinema in Marin County, California.
Jonathan has an Honors Bachelor of Commerce degree with First Class Honors from Queen's University. ​
Kevin Baldridge is responsible for the operational oversight of Tricon Residential's U.S. single-family rental and U.S. and Canadian multi-family rental businesses and is a key partner in establishing the strategic direction of the business. Kevin leads Tricon's organic single-family rental acquisition program and its daily operating activities, including marketing, innovation and IT initiatives.
Prior to joining Tricon in 2015, Kevin was the President of Irvine Company Apartment Communities, where he was responsible for overseeing all property operations, asset management and acquisitions. Prior to that, he was a Senior Vice President of Boston-based General Investment and Development. Kevin is a board member of the National Rental Home Council, as well as its former President. Kevin and his wife founded and run Hope in Motion International, a charity that provides medical assistance to orphanages and villages in Latin America. He has also held board positions on the National Multifamily Housing Council, the California Apartment Association, Serving People in Need and JSerra High School.
Kevin has a Bachelor of Arts degree in Economics from the University of California, Los Angeles and a Master of Science degree in Finance and Accounting from the London School of Economics.
Sherrie Suski is responsible for overseeing Tricon Residential's human resources function, including the sourcing, recruiting, vetting, hiring, development and retention of employees. She acts as a strategic business advisor to the executive team and departmental heads regarding key business and management issues, organizational strategy and operational effectiveness, and helps elevate team performance through innovative leadership. In order to further Tricon's ambitious growth plans, Sherrie focuses on the hiring, training and development of caring, talented employees – as they are the foundation and future leaders of Tricon Residential.
Sherrie brings to Tricon more than 20 years of experience in building, inspiring and retaining high-performance teams. Prior to joining Tricon in 2015, she led human resources and administrative functions for several large multinational organizations and numerous venture-backed start-ups, including in the high-tech and big data space. Sherrie is a member of the invitation-only Forbes Human Resources Council and is a regular contributor to Forbes.
Sherrie has a Bachelor of Arts degree in Psychology from the University of California, Irvine, where she graduated Cum Laude and Phi Beta Kappa, and she has a Master of Arts degree in Organizational Psychology from California State University, Long Beach.
David Veneziano acts as Chief Legal Officer and Chief Compliance Officer for Tricon Residential. He is responsible for overseeing all legal affairs and governance matters related to Tricon Residential's operational and strategic objectives. David has been Tricon's General Counsel since 2014, providing advice on all aspects of its operations, investments, corporate structuring and finance, compliance and corporate governance. He is also Tricon's Corporate Secretary and its Chief Compliance Officer.
Before joining Tricon in 2014, David was Vice President and General Counsel of Leisureworld Senior Care Corporation (now Sienna Senior Living), where he was responsible for all legal and governance matters. Prior to working at Leisureworld, he practiced law at Goodmans LLP, where he advised a wide array of public and private enterprises in matters relating to tax, mergers and acquisitions, corporate finance, compliance and restructuring.
David is a graduate of the University of Toronto Law School and has a Bachelor of Science (Honors) degree in Human Biology and Bioethics from the University of Toronto, from which he graduated with high distinction.
1988
Founded by David Berman and Geoff Matus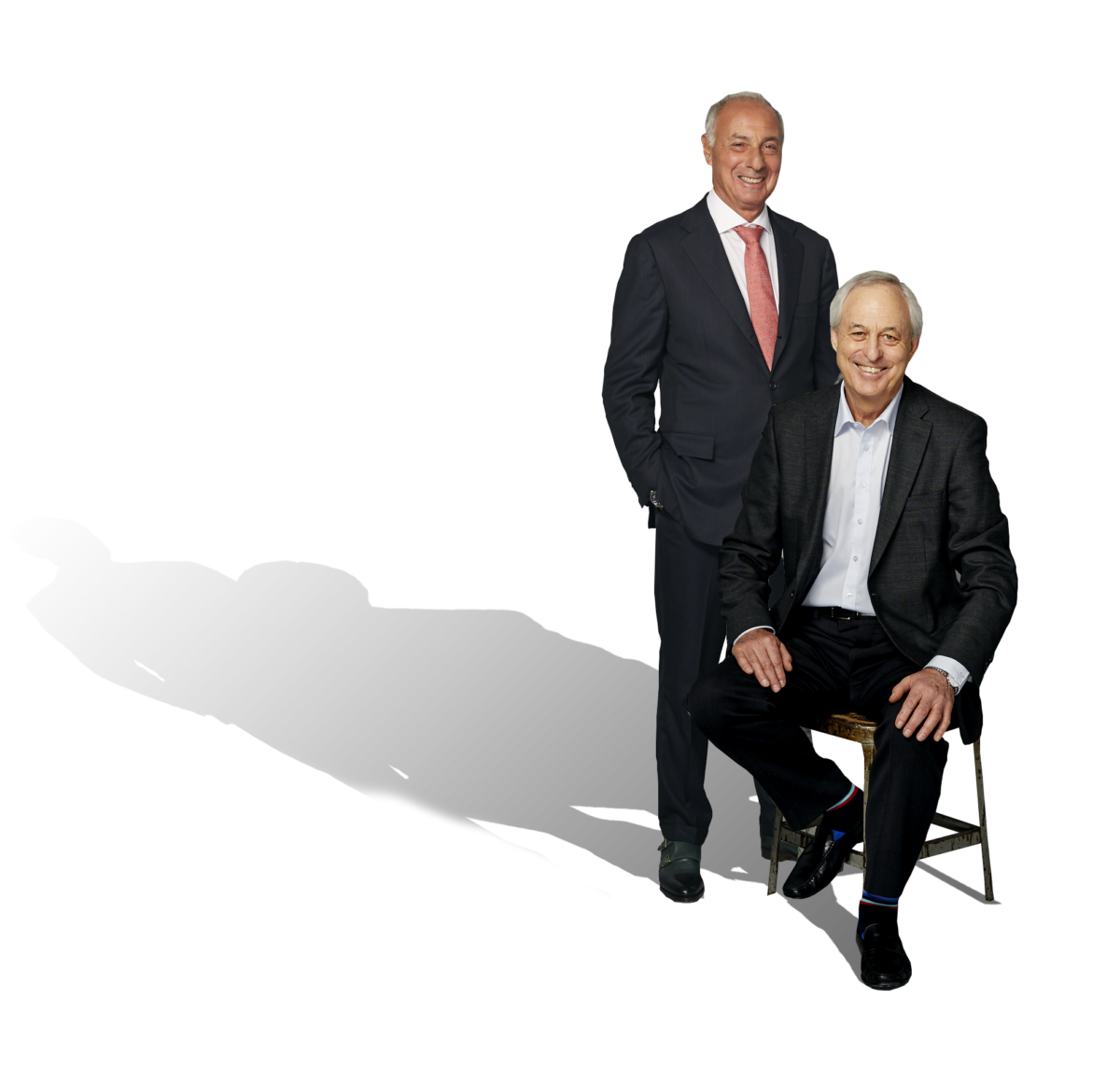 2010
Initial Public Offering, listed on the TSX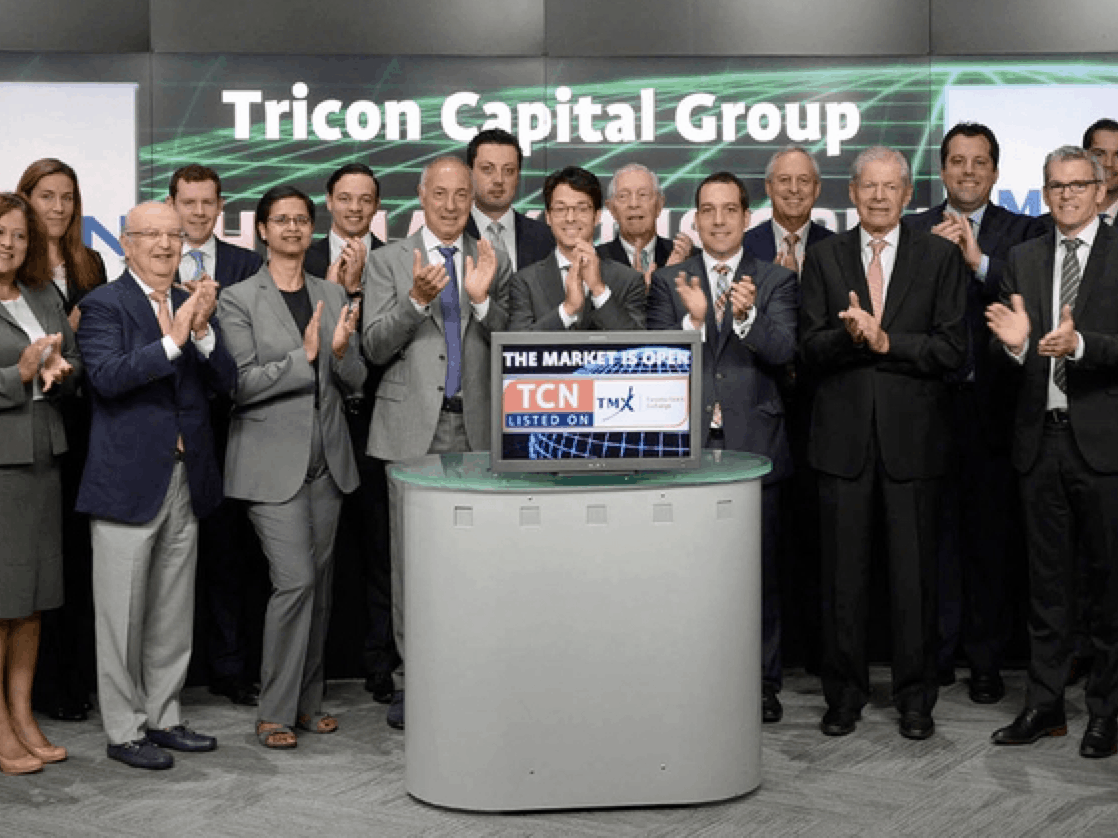 2012
Entered U.S. single-family rental business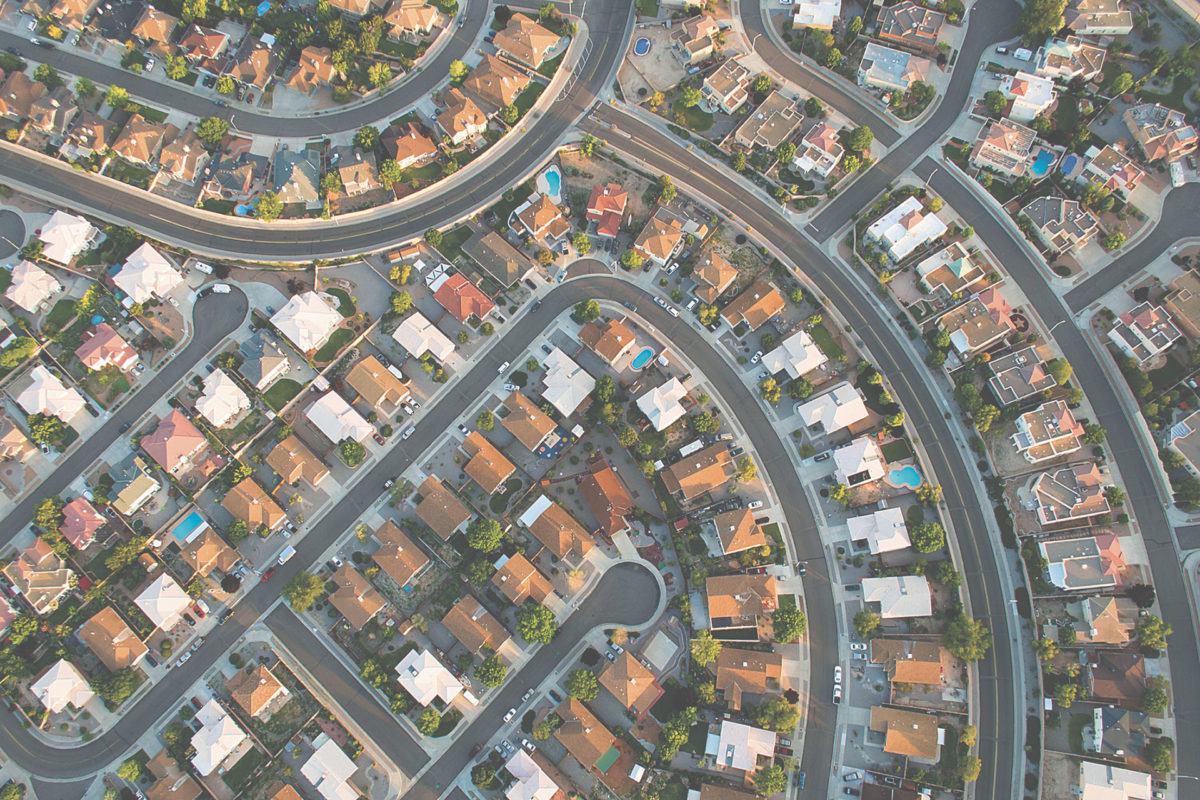 2015
Internalized single-family rental property management
Formed Canadian multi-family development platform
2017
Acquisition of Silver Bay Trust for $1.4 billion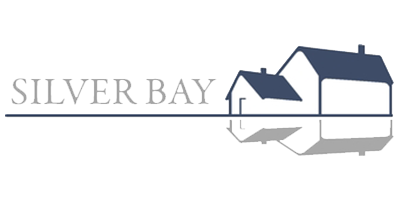 2018
Formed $2 billion single-family rental joint venture to acquire ~10,000 homes
2019
$450 million joint venture formed with Arizona State Retirement System to pursue build-to-rent communities
Acquisition of $1.3 billion U.S. multi-family portfolio
2020
Internalized U.S. multi-family asset management and Canadian multi-family property management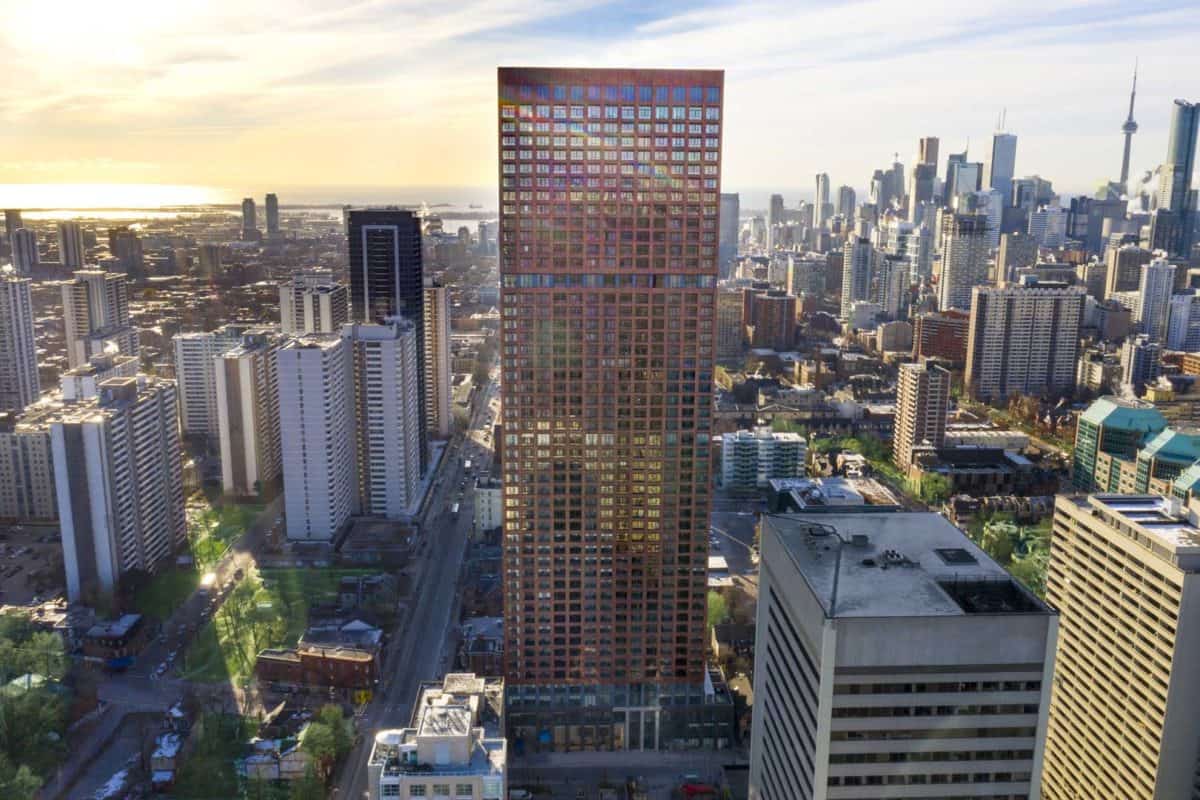 2021
U.S. initial public offering and listing on the New York Stock Exchange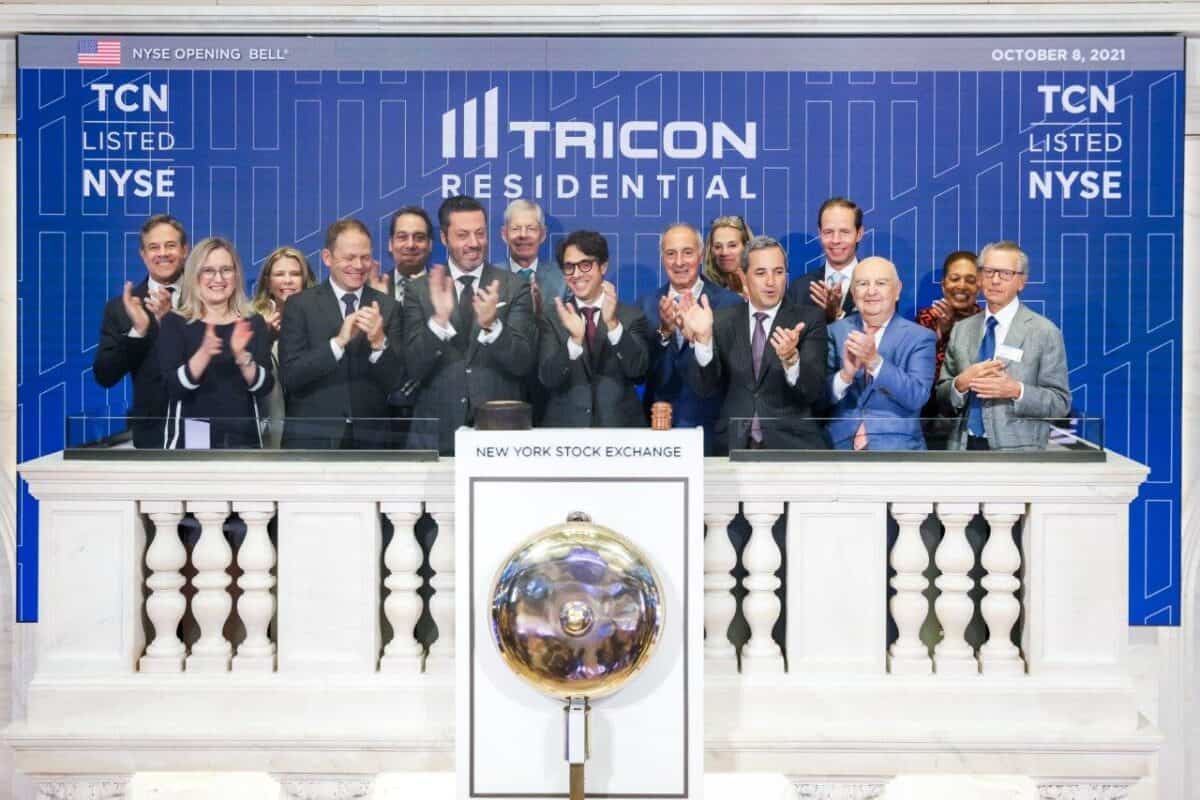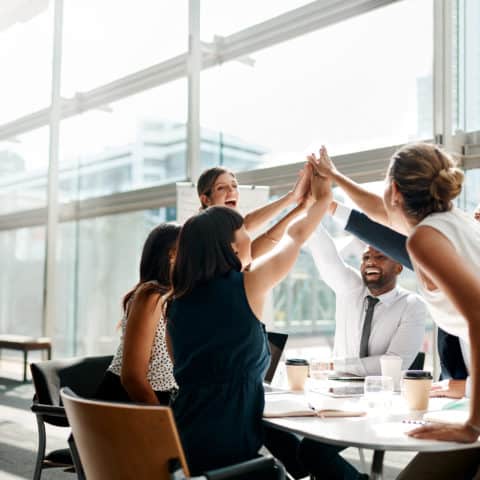 Join Our Team
Start unlocking your career potential and embark on a journey of exciting challenges. Create new communities, enhance our existing portfolio and help develop innovative ways to change the way people think about renting.
7 St. Thomas Street, Suite 801
Toronto, Ontario M5S 2B7
Tel: 416 925 7228
Fax: 416 925 7964