We strive to be the best housing provider possible because we believe that housing can unlock life's potential. A home is where we raise families, make memories, and pursue our dreams, no matter where we are in life. That's why we're dedicated to delivering turn-key homes, modern amenities, and a seamless experience – all at an affordable price for the residents we serve.
We want to make life easy for you and we want our offerings to empower you. As a result, we provide a number of different services to enhance your experience, many of which we charge fees for so that we can make them available to you.
We also believe in transparency. No one should ever have to pay a surprise bill, and we believe every fee should be presented openly and clearly to you, our residents.
Application

Like almost all housing providers, we charge an application fee of $55 to conduct a credit check and a financial review and ensure a Tricon home is right for you. The first applicant who meets the requirements will be accepted.

Refundable Holding Deposit

Applicants submit a $250 holding deposit – completely refundable when a resident moves in or an applicant is denied. This helps ensure that someone does not simultaneously apply for multiple homes, tying them up to the detriment of others searching for housing.

One Time Pet Fee/Deposit and Pet Rent

Tricon is a pet-friendly housing provider. We accept most dogs, cats, birds, small caged mammals and fish. However, pets often have an impact on our homes which causes excessive wear and tear. That's why we require a one-time fee of $300 for each pet (refundable in California) and $44 per month pet rent.

New Resident Onboarding

To onboard you as a new Tricon resident, we take care of a variety of arrangements prior to move-in. We supply supporting documents each incoming resident needs, communicate frequently to confirm insurance and moving arrangements and address any questions you may have, and we conduct several quality-control inspections at the home to ensure it is move-in ready. These services ensure a smooth, positive onboarding experience and are covered in most states by a one-time $150 charge.

Smart Home

We are proud to offer high quality homes with modern amenities that make your home life and home maintenance more convenient. That's why when a new resident moves in, we have installed a smart home package. We charge $20 per month for this package, which includes a keyless door entry, thermostat control, leak detection, and technology that lets residents schedule our maintenance at their convenience, even if they can't be home.

Refundable Access Device Deposit

We require a $100 access device deposit prior to occupancy to cover replacing lost house keys, garage door openers, pool keys, or other access devises. This deposit is fully refundable when original keys and devises are returned at move-out.
Self-tour Convenience

Tricon allows you to tour our homes on demand, on your time, not ours. At any point, a prospective resident can approach a house, go to our website, put in their information, and see our homes – all within minutes. Applicants are charged $1.99 by credit card, which serves to verify identity and open the opportunity to self-tour up to three Tricon homes.

Renters Insurance

Every Tricon resident is encouraged to take advantage of the special, competitively priced, and fully optional renters insurance program we have arranged with our preferred provider. This insurance program covers $100,000 in liability and $10,000 of contents. The plan costs residents $18 per month. However, if you prefer using a different insurance provider, you are welcome to choose whoever makes the most sense for you and your family.

Pool Maintenance

For the select residents who have pools on their property, we charge $125 per month and keep it at a high level of quality.

Credit Card Processing

We provide you with the option of paying rent online, by credit or debit card, or by mail. If you desire to pay by credit or debit card, we pass through the processing cost charged by the credit card company.

Service Cancelation

We strive to make prompt home repairs and maintenance visits. If you're not home when a technician has come for an appointment you have scheduled, we charge a $75 fee.

Month-to-Month Extension

We offer you the flexibility to select a month-to-month lease at the end of your lease term rather than a longer-term option. To maintain our high standards and be the best housing provider we can be, predictability is important. As a result, residents in most states who want the flexibility of a month-to-month lease are charged an additional 20% of gross rent.

Transfer

A benefit of living with Tricon Residential is that qualifying residents in good standing can easily relocate from one home to another when their situation changes. As part of the transfer process, a transfer charge of $500 is required.

Early Termination

We offer all residents the option to terminate a lease early with an early termination fee (2x your monthly rent), which helps Tricon offset the early vacancy and cost of turning the home for the new residents.
Optional Items and Services
Tricon continually develops new and improved service offerings and negotiates arrangements with suppliers to deliver better value to our residents than otherwise typically available in the open market. Often these optional items and services are available based on the location of a particular home or the community it is in. In the application process, before an application is submitted, our residents are able to see which rentable items and value services are available, and what their monthly cost will be. Presently, these may include:
Electrical Vehicle Charger
Washer/Dryer
Deposit Waiver Program (a program offering residents the option to pay a modest monthly amount in lieu of a traditional one-time, up-front security deposit. Currently, this program is becoming available at select homes in Texas)
Additional Reserved Parking
Additional Storage
Included Services and Amenities
We bundle into a single charge the costs of various services and amenities which may be included at certain rental homes and communities. In the application process, before an application is submitted, our residents are able to see which particular services and amenities are included with their home, and what their monthly cost will be. Presently, these may include:
Landscaping

Where we can arrange landscaping service at a value to our residents, we typically charge between $50 and $75 per month to cover the cost of a third-party landscaping company.

Pest Control

It's essential that your home is safe and free of destructive pests. When we arrange for pest control at your home, we may offer an affordable service with a carefully selected third-party provider for $50 a month.

Tech Package

We work directly with providers to bring you high-quality internet at prices that are far below market rate. In the neighborhoods where we have rolled out this program, we provide 1 gbps fiber internet at a reduced rate of $55 a month.

Solar System Lease Pass Through

At Tricon, we believe in respecting and preserving our environment. Some of our homes have the benefit of possessing solar technology, which is rented through a third-party solar company. We pass-through the leasing charge, at cost, from our third party vendors for renting the solar panels; and that cost varies based on geography. Residents residing in our homes with solar technology typically save about 15% on energy costs, even after paying the leasing costs of the panels.
Late Payment

Our rent payments are due on the first of each month. We understand there can be complications along the way, so we have a five-day grace period for the payment to be received by us. However, if your rent is not received, on the sixth of each month we apply a late payment of 5% or 7% of your gross rent, consistent with applicable law. Just as you expect high-quality service from us, it's our hope that our residents will deliver rent payments on time.

Notice Posting

In the unfortunate situation when a resident is unable to pay rent or commits a serious crime or lease violation, a legal notice may be sent to them (such as a notice to pay rent, evict, or take some corrective action). While we hope this never happens, serving this legal document comes at an expense to us, which is why in most states a $50 fee is charged to the resident.

Insufficient Funds

On the rare occasion that a resident has insufficient funds in her or his bank account, we are charged a fee by the bank for those insufficient funds. As such, a fee varying from $25-$50 will be applied to cover the cost incurred to Tricon for attempting to withdraw this money from your account. We hope this never happens, and we are proud to offer a wide variety of financial assistance programs to our residents.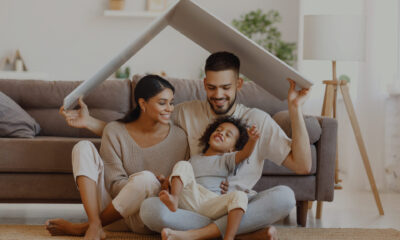 Also See
We are a housing provider that puts residents first. That means you can expect an enhanced living experience when you make one of our houses your home. As a single-family home resident currently under lease, you can count on us to provide a quality home with genuine, caring, and reliable service.
Search for your next home
Ready to make a Tricon Residential House Your Home?
Single-Family Rental Homes Across the U.S.
Spacious, updated homes located in desirable neighborhoods.
Homes in Dedicated Single-Family Rental Communities
Neighborhoods of single-family and attached homes in dedicated communities with amenities.