WELCOME HOME
Austin is a big city with lots of character. It has culture, history, arts, wide open spaces, and tranquil, natural swimming holes with crystal clear waters. Austin has great food, Texas BBQ, and an abundance of live music venues. What makes this city so special to Austinites is its quirkiness. Austin is uncommon, welcoming and irresistible. Austin is a city you'll love.
Welcome to
Your Perfect Rental Home
LOCATION INFORMATION
More About Austin, TX
The capital of Texas, Austin is the second largest state capital in the nation. Despite its size, it has an impressive network of parks and gardens with colorful native plants and sculptures. The Colorado River bisects town, and hiking and biking trails meander along the river past sprawling parklands.
The city's offbeat vibe comes from many sources. One is Austin's huge bat population, which draws crowds who gather nightly to witness the emergence of 1.5 million bats that fly from beneath the Congress Avenue Bridge at sunset. The bats take flight in fascinating formations, turning the darkening sky black.
Austin boasts colorful murals with quirky designs like the "Hi, How Are You" mural featuring a bug-eyed bullfrog called Jeremiah the Innocent. There's the "Before I Die" giant chalkboard where you're invited to jot down your life dreams. There are also unusual establishments, art installations and galleries, like the Cathedral of Junk, a random structure of bicycle frames and junkyard treasures. The Museum of the Weird has shrunken heads and creepy wax figures.
Outdoors is the way to dine in this balmy city, where eateries feature open-air spaces with greenery, twinkling lights and misting machines. Spend more time dining out and exploring this fabulous quirky city when you live in a Tricon Residential single-family rental or apartment home. You'll enjoy the freedom and convenience of a virtually maintenance free lifestyle and you'll love staying in just as much as a night out.
Austin also considers itself the "Live Music Capital of the World," with gigs playing throughout the city, as well as in coffee shops and grocery stores.  For really great chow, Texas BBQ reigns. Austin's barbecue style is slow smoked meat over smoldering hardwood, and it's best enjoyed with a local craft beer. Franklin Barbecue is one establishment that draws long lines, claiming to have "the best barbecue in the known universe." Breakfast tacos are also big, whether you like Tex-Mex style, or migas, which is eggs and cheese mixed with fried tortilla chips.
Millennials have rated Austin the friendliest and cleanest city in America, according to The Langston Co., 2019. It has a highly educated workforce and is home to numerous universities, including the University of Texas. From its prime location in central Texas, Austin has a distinctly tech culture and is often referred to as the "Silicon Hills" because of its large population of tech companies headquartered here. This includes Apple, Google, Facebook, 3M, Hewlett-Packard, eBay/PayPal, and Blizzard.
If you're searching for a home in Austin, check out the many distinctive and unique neighborhoods. Tricon Residential's single-family rental homes and apartment communities offer a wide range of choices, from a home with fenced backyard, to a cozy apartment with resort-style amenities like a pool, spa, and outdoor entertaining areas. Both options are pet friendly!
Allandale, near downtown, is a friendly neighborhood with quiet tree-lined streets; and Cherrywood has an eclectic blend of old bungalows and new trendy establishments. The Domain is a walkable bustling hub of corporate, residential, shops, and eateries.
East Austin, with its scruffy charm and bohemian lifestyle, has some of the best Mexican restaurants. Picturesque Hyde Park is a historical neighborhood with tree-lined streets and Queen Anne, Victorian, and Craftsman-style architecture. In Mueller, you can walk to nearly everything; parks, eateries, shopping, schools.
North Loop is uniquely Austin with vintage shops, used record stores, bars, and coffee shops. Old West Austin is near Downtown and Lake Austin; and South Austin and South Lamar have a distinctly bohemian beat. Families love Westlake Hills for its small-town vibe and highly-acclaimed schools.
Austin is an important administrative, educational, and cultural center for Texas and has a strong Mexican heritage. You'll find a myriad of interesting museums, including the Bullock Texas State History Museum, the Mexican American Cultural Center, and the Mexic-Arte Museum, with its annual Viva La Vida festival, celebrating the Day of the Dead with a colorful parade. Auditorium Shores is also a must-see, with its pedestrian bridge over the river providing great views of the Austin skyline.
For professional sports, Austin has the NBA Austin Spurs, the Austin Blacks Rugby Club, the Austin FC Major League Soccer team, Major League Rugby's Austin Gilgronis, the Austin Huns Rugby Football Club, American Hockey League's Texas Stars, TXRD, a Texas Roller Derby team, and the American Ultimate Disc League's Austin Sol. The goal is to harmoniously blend the spirit of Austin – friendly, musical and uniquely weird– with athletic sportsmanship that defines ultimate.
Quite simply, Austin is unique, friendly, exhilarating, a world of opportunity, zany, and totally lovable.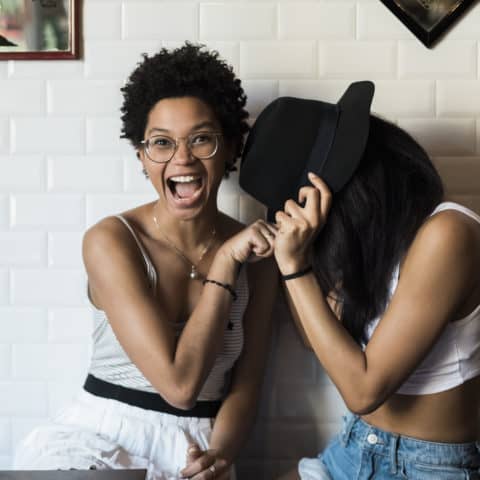 Why Rent with Tricon Residential
Founded on the understanding that a home is more than a roof over your head, Tricon Residential is committed to helping families find that perfect single-family home or apartment community.
An industry leader in customer service, we maintain high-quality homes to exceed standards. That's why Tricon Residential is one of the fastest-growing residential real estate companies in the country.