WELCOME HOME
Spectacular and diverse. Majestic Redwoods. Colorful "painted ladies" Victorian homes. So much character and charm. The energy here exhilarates. A place of innovation. Great wines. California Cuisine. Relax. Take it all in. The Bay Area is what legends are made of.
WELCOME to
Your Perfect Rental Home
Location Information
More About Bay Area, CA
The San Francisco Bay Area includes the major cities of San Francisco, Oakland and San Jose, and encompasses the nine counties of Alameda, Contra Costa, Marin, Napa, San Francisco, San Mateo, Santa Clara, Solano and Sonoma. The Bay Area has nearly 40 Fortune 500 Companies based there, and it is widely regarded for its exquisite natural beauty, entrepreneurial spirit and cultural diversity.
Iconic landmarks dot the landscape, particularly in San Francisco. Alcatraz Island was the site of the first lighthouse in the Western United States before it became a federal penitentiary and housed famous convicts like Al Capone. Fisherman's Wharf is one of the city's most popular attractions. People from around the world travel here to experience Chinatown, Japantown, Nob Hill, Haight-Ashbury and the many unique areas of San Francisco.
San Francisco's historic waterfront draws crowds year-round to see Pier 39 and Embarcadero Center for dining, shopping and entertainment. The 1.7-mile Golden Gate Bridge lies just beyond, considered one of the seven wonders of the modern world. Golden Gate Park is one of the largest urban parks in the world. It boasts over 1,000 acres of grass and is home to two museums, gardens, an aquarium, arboretum, children's playground and carousel, and facilities for 20 different types of sports. And Lombard Street, considered the "crookedest" street in the world, offers twists down Russian Hill with stunning views of the bay beyond.
The architecture in the City is colorful with its "painted ladies" of Victoria and Edwardian-style homes iconic to the area. The Bay Area is known for being one of the most expensive regions in the country to live, for that reason, many people choose to rent a single-family home from Tricon Residential. Enjoy all the benefits of buying without the mortgage payment!
Tricon Residential rental homes are available throughout the Bay Area, including the cities of Antioch, Fairfield, Pittsburg, Vacaville, and Vallejo. When you rent from Tricon Residential, you enjoy the freedom and convenience of a virtually maintenance-free lifestyle.
In the Northern Bay Area of Napa, Sonoma and the Russian River Valley, you can experience exquisite dining, go wine tasting and enjoy the beauty of rolling hills and vineyards. The area is home to hundreds of large to small, boutique-size wineries, many of which compare to renowned French wines.
The Silicon Valley sits at the southern reaches of the Bay Area and leads the way in high technology. Tech leaders based here include Google, Facebook, eBay, Apple, Oracle, Cisco, Intel and Hewlett-Packard.
For true majestic beauty, Muir Woods, just 12 miles north of the Golden Gate Bridge, invites you to walk among giant redwoods and sequoias that date back 2,000 years. Slightly further north you'll find Point Reyes National Seashore, a great place to hike and find solitude at one of the most beautiful and often deserted beaches.
The San Francisco Bay Area is one of California's most important ecological habitats, producing Pacific halibut, Dungeness crab and salmon fisheries. Bay Area coastal communities considered destination locations on their own include Bodega Bay, Half Moon Bay, Monterey, Pebble Beach and Sausalito, to name a few.
Oakland is a hot spot for bar hopping and innovative restaurants such as Commis. Uptown features artsy clubs and cool places. The Bay Area overall is a leader in organic farming and sustainable agriculture. It is a leading producer and innovator of fine wine and culinary arts. In fact, California Cuisine was created in the Bay Area and today it is a mainstay of menus across the Golden State.
Many prestigious colleges are also based here, including the University of California, Berkeley; the University of California, San Francisco; the University of California, Davis; and Stanford University. In fact, the U.S. Census Bureau has reported Bay Area residents are among the top in the nation in having college degrees. This Most Educated City also makes smart decisions when it comes to housing. With Tricon Residential, you can rent a single-family home that's pet friendly, has a fenced backyard, attached garage, oversized closets and offers Smart Home Technology, and with all that – you still maintain your flexibility and independence.
From natural splendor, fascinating historical landmarks and world-class cuisine to cutting edge technology that promises to revolutionize the way we live, it all happens here in the San Francisco Bay Area. When you're here, you know you are part of something great.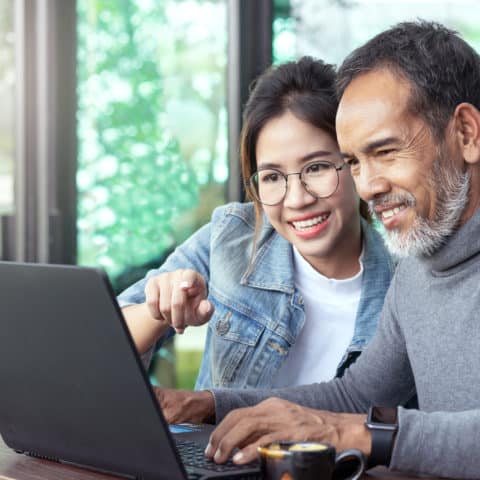 Why Rent with Tricon Residential
Founded on the understanding that a home is more than a roof over your head, Tricon Residential is committed to helping families find that perfect single-family home or apartment community.
An industry leader in customer service, we maintain high-quality homes to exceed standards. That's why Tricon Residential is one of the fastest-growing residential real estate companies in the country.