Welcome home
Cobblestone streets, cafes along the river, gondola rides, Canal Walk. Indy is bike trails. Shopping heaven. Indy boutiques. Outdoor concerts. Indy is exciting. Adventurous. Indy 500. Large city spirit. Hoosier hospitality. At the crossroads, Indy is the gateway to all that's good.
Welcome to
Your Perfect Rental Home
Location Information
More About Indianapolis, IN
Indianapolis is the state capital of Indiana and is fondly referred to simply as "Indy." The family-friendly city enjoys a low cost of living and rich cultural heritage. It is a vibrant and progressive city full of prideful Hoosier hospitality and large city spirit.
Indianapolis is also known as the "Crossroads of America." More interstate highways bisect here than any other city in the country, which makes it an ideal place from which to do business, play and explore. Forbes has ranked Indianapolis one of the Best Places for Business and Careers. Live in Indianapolis and you're "just down the street" from almost anywhere! Live with the freedom and convenience of renting a Tricon Residential single-family home, and you have the time to go anywhere.
Indianapolis was established in 1820 as a trading post on the White River. Indianapolis means "city of the place of Indians." Once home to Delaware and Miami tribes, and Mound People, German and Irish immigrants settled in Indianapolis and the influence of these cultures is very evident today.
Canal Walk is one of Indy's biggest attractions with its three-mile loop along the White River. It features old-time street lamps, fountains, a 17-foot waterfall, lush landscaping and the River Promenade. Along the walk you'll find some of the city's best contemporary architecture, historic churches, memorials, entertainment, art, music, recreation and areas to simply relax.
You can bike the Canal or ride along in a pedal boat or gondola.
Other popular attractions in Indy include the Indianapolis  Zoo, Indiana World War Memorial, Eiteljorg Museum,  Indiana State Museum and Historic Sites, and NCAA Hall of Champions. The six-block long Indiana Convention Center & Lucas Oil Stadium regularly hosts meetings and conventions and connects hotels, dining, and shops by a skywalk.
Indy is a great city to be active and stay fit with more than 11,250 acres of parkland, 212 parks, 136 miles of trails, 19 aquatic facilities, 155 sports fields, 23 recreation and nature centers,  13 golf courses, 129 playgrounds, plus disc golf courses, dog parks, an ice rink, conservatory and sunken garden, and Major Taylor Velodrome, a skate park and BMX complex. Active Indy residents love the independence they get from renting a single-family rental home from Tricon Residential. Homes are available in good neighborhoods, with options like fenced backyards, attached garages, oversized closets, and Smart Home technology.
Indy boasts two of the largest single-day sporting events in the Nation: Auto racing's Indianapolis 500 and the NASCAR Brickyard 400. Sports fans can rally year-round with NFL's Indianapolis Colts, NBA's Indiana Pacers, WNBA's Indiana Fever, Minor League Baseball's Indianapolis Indians, North American Soccer League's Indy Eleven, and Hockey's Indiana Fuel.
Ranked one of America's Top 25 Best Shopping Cities (Forbes Magazine), Indianapolis also has many popular dining venues and nightclubs. Downtown Indy and Broad Ripple Village draw scores of people with live music, entertainment and comedy clubs.
Schools in Indy are among the Nation's Great Schools, and the city has many prestigious colleges, including the University of Indianapolis, Butler University and Indiana University Purdue University (IUPUI), among others.. Families with school-aged children will find living in Indianapolis, or choosing a rental home here, is a great choice.
Indianapolis is a city rich in pride, cultural heritage, music, arts and recreation. Indy is a great place to call home. And when you choose to venture out from the crossroads of America, you'll find you're not far from most anywhere.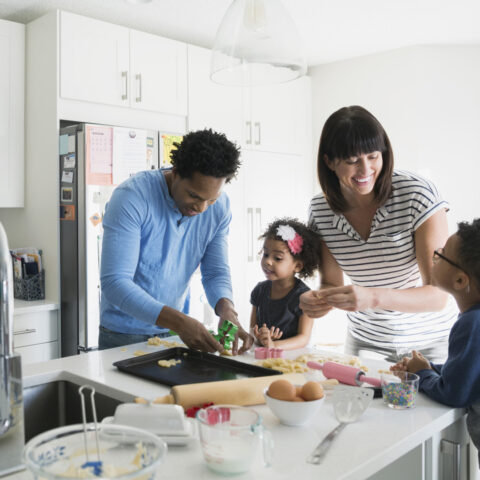 Why Rent with Tricon Residential
Founded on the understanding that a home is more than a roof over your head, Tricon Residential is committed to helping families find that perfect single-family home or apartment community.
An industry leader in customer service, we maintain high-quality homes to exceed standards. That's why Tricon Residential is one of the fastest-growing residential real estate companies in the country.