Welcome home
Jacksonville, or JAX, is a top destination for just about everything. TripAdvisor, Forbes and Travelocity, among others, consider it tops for its parks, art, travel, to live, to eat… and for its chicken and waffles! Jacksonville has also been rated (Forbes, 2020) among the best places to retire. But JAX is more than even that. It's a thriving beach city nestled up to a lazy sun sparkled river, and it brings to life a magic of its own. Spend time here and you'll agree: You can't top Jacksonville!
Welcome to
Your Perfect Rental Home
Location Information
More About Jacksonville, FL
Located in northeast Florida where St. Johns River meets the Atlantic Ocean, Jacksonville is known for its nature-filled waterways, beautiful barrier island beaches and funky beach communities.
Sample craft cocktails along Jacksonville Beach, take in a concert at Sea Walk Pavilion, or stroll trendy Beaches Town Center, where Atlantic Beach meets Neptune Beach. In historic Mayport, catch the St. Johns River Ferry to Fort George Island for a day of fun.
Jacksonville is a melting pot of tastes and cultures where flavors of the coast combine with international fare to present unique flavors classically Jacksonville. From upscale bistros to trendy coastal clubs and locally sourced fish farms, you'll find exciting flavors abound.
Known as the City of Parks, Jacksonville has over 80,000 acres of green space and the largest urban park system in the nation with 3 National Parks, 7 State Parks and over 400 City Parks. You can hike from the ocean, along the river's edge, right into downtown. Active locals who relish time spent on JAX trails appreciate the virtually maintenance-free lifestyle they gain by renting a single-family home from Tricon Residential. Homes are available with many options in good neighborhoods throughout Jacksonville.
In Downtown there's a 2-mile Riverwalk with the stunning Friendship Fountain, and 5.6 miles of riverfront. Jacksonville has 22 miles of wide, white-sand beaches offering stunning sand, sun and sunsets daily. Talbot Islands State Park is the place to explore barrier island beaches. Guana Tolomato Matanzas National Estuarine Research Reserve has thousands of acres of salt marsh and mangrove tidal wetlands, and Timucuan Ecological & Historic Preserve offers 46,000 acres of coastal wetlands, salt marshes and hardwood forests. Beachside Kathryn Abbey Hanna Park is considered Jacksonville's best biking and hiking with 20 miles of mixed-use trails and a freshwater lake; while the five bridges, iconic to the City's skyline, provide a popular place to work out.
Connecting downtown's Northbank and Southbank, The Main Street and Acosta Bridges have pedestrian and bike lanes. Jacksonville hosts festivals and concerts throughout the year, including the Jacksonville Jazz Festival. Visit the historic Florida Theatre, one of four high-style movie palaces in Florida. At Robert E. Jacoby Symphony Hall catch a legendary concert from big band, opera and gospel to ballet, classical, rock and country. Times-Union Center For The Performing Arts hosts traveling Broadway shows.
Tour Cummer Museum for renaissance masterpieces, or The Museum of Contemporary Art (MOCA) to see one of the largest collections of modern and contemporary art in the Southeast. The Museum of Science and History (MOSH) showcases Northeast Florida's rich cultural and ecological history and has the largest single-lens planetarium in the world.
The Jacksonville Zoo and Gardens has 2,400+ exotic animals, botanic gardens and Discovery Center. Tour Catty Shack Ranch Wildlife Sanctuary to see big cats, tigers, cougars, lions and leopards. Residents can't get enough of these attractions, and when they live in a Tricon Residential single-family rental home,. Enjoy more time and independence. Rental homes offer many features like spacious fenced backyards, attached garages, oversized closets and there's pet-friendly homes too.
For sports fans, there's NFL's Jacksonville Jaguars, minor league baseball's Jacksonville Jumbo Shrimp, the Jacksonville IceMen ice hockey team, and arena football's Jacksonville Sharks. The city also hosts national golf, tennis, basketball, soccer, arena football and baseball events throughout the year.
JAX is a picturesque city loved for its white sand beaches, lazy sunshine, beautiful parks, funky beach communities and generous southern charm. With so much to offer, you are sure to find just what you're looking for, in Jacksonville.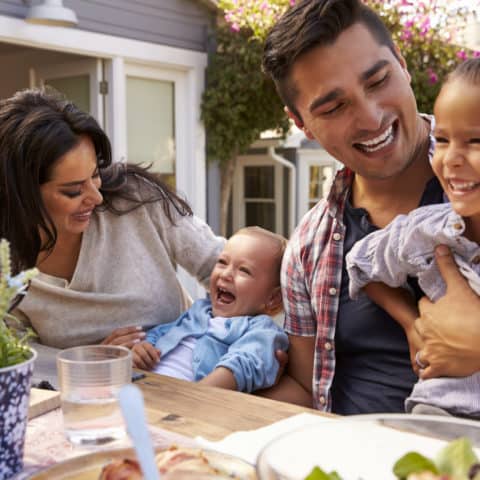 Why Rent with Tricon Residential
Founded on the understanding that a home is more than a roof over your head, Tricon Residential is committed to helping families find that perfect single-family home or apartment community.
An industry leader in customer service, we maintain high-quality homes to exceed standards. That's why Tricon Residential is one of the fastest-growing residential real estate companies in the country.