Welcome home
Cool urban style. Lunch at a trendy café or beachside hideaway. Star hop the Hollywood Walk of Fame. Endless sunshine and crystal blue coastal waters. Designer cocktails. Celebrity sightings. Diverse. Uniquely chic. Los Angeles is many great flavors rolled up into one big amazing city.
Welcome to
Your Perfect Rental Home
Location Information
More About Los Angeles, CA
A trend-setting global metropolis, Los Angeles is one of the most unique cities in the world. Rich in fascinating history and culture, no other city can claim to be home base to more movie stars, rock stars and rich and famous. This legendary City has 75 miles of some of the most expensive coastline in the world. Los Angeles is the quintessential Southern California city.
LA has more museums, art galleries and theaters than any other city in the world, and it boasts a thriving music scene. Its year-round friendly climate encourages outdoor concerts at the Hollywood Bowl and Greek Theatre.  Go highbrow to an LA Philharmonic performance at Walt Disney Concert Hall,  or catch a presentation at Microsoft Theatre, Hollywood's Dolby Theatre, the Wiltern, or the Hollywood Palladium.
Los Angeles is also home to great dance productions, including Hollywood's palatial art deco-style Pantages Theater and Ahmanson Theatre, with its Broadway hit show. There are also many small creative shops doing cutting edge work throughout the city.
To really experience LA, immerse yourself in the cultural offerings with a tour of The Getty Center in Brentwood or Getty Villa in Malibu. Tour the Los Angeles County Museum of Art (LACMA) on Museum Row, or Pasadena's Norton Simon Museum, the Pacific Asia Museum, and Downtown L.A.'s Exposition Park, with 160 acres to explore, including the California Science Center, Natural History Museum, Rose Garden, California African American Museum, and Los Angeles Memorial Coliseum and Sports Arena.
Take a studio tour at Universal Studios Hollywood, Warner Brothers, Paramount Pictures and Sony Pictures. Enjoy a celebrity sighting, or at least see where one lives with a tour on Starline or TMZ Tours. Of course, if you don't actually bump into a star, you can choose to live like one! Rent a single-family home from Tricon Residential, located in great neighborhoods throughout Los Angeles, and enjoy a virtually maintenance free lifestyle. Some bennies include Smart Home Technology, spacious fenced backyards, spacious closets, pet friendly homes and highly ranked customer service.
LA also has many boutique art galleries and urban art exhibits throughout the city, and in Chinatown, Bergamot Station and the NoHo Arts District. LA has some of the best urban art in the country, with over 100 murals that teach history and celebrate cultural diversity. Many communities, like Downtown LA and Venice Beach, also host monthly art walks.
Fascinating LA historical attractions include the Battleship USS Iowa Museum,  the Space Shuttle Endeavour at the California Science Center,  and Air Force One at the Ronald Reagan Presidential Library and Museum. Plus, La Brea Tar Pits and the Natural History Museum's Dinosaur Hall.
When dining out, your epicurean senses will delight in the array of global cuisine and Michelin-starred restaurants. Then there's tasty street food and food truck fare. Whether you opt for an ultra-modern establishment with a celebrity chef or luxury hotel dining like The Beverly Hills Hotel,  you're sure to enjoy a meal worth Yelping about, and may spot a celebrity or two.
Los Angeles is a shopper's paradise with a broad range of ultra-lux goods and couture, like Rodeo Drive to bargains found at Downtown L.A.'s Fashion District. Go vintage at Ventura Boulevard. Shop Santa Monica Place or Third Street Promenade for trendy wear or hit a retail mega-mall like Beverly Center.
Sports fans embrace their city of champions and the teams that call LA home. Professional sports teams based in LA include: the Lakers, Dodgers, Galaxy, Kings, Clippers, Rams, Chargers, and Sparks. LA is also home to the USC Trojans and UCLA Bruins.
LA residents stay fit with hundreds of miles of bike and hiking trails, from coastal hikes to mountain trails. For an urban workout, there's Descanso Gardens, the Huntington Library, Exposition Park's Rose Garden, and the Getty Center's Central Garden with over 500 different varieties of plant material.
Los Angeles has some of the best day spas to be found, including the Montage Beverly Hills,  Beverly Hills Hotel,  and The Spa at Terranea, overlooking the stunning Palos Verdes coastline.
LA is also known for its historic and multicultural neighborhoods. When deciding on a rental home in Los Angeles, you're always a short distance from world-class attractions. Renting a Tricon Residential single-family home gives you the freedom and convenience to fully experience LA. You'll love the nightlife, which is exceptional no matter where you go. There's Hollywood's  Chinese Theatre, and the Magic Castle. You can chill at a beach bar, from Paradise Cover in Malibu, to Whiskey Reds in Marina Del Rey or the Yard House in Long Beach.
In LA, you get to enjoy the very best in cuisine and entertainment. You may even recognize your favorite haunts on TV, like Downtown's City Hall or Union Station. If you want to see yourself on TV, attend a TV show taping, and maybe you'll capture some air time. Whether or not you are star struck, LA is a big city that nurtures a unique sparkle in everyone.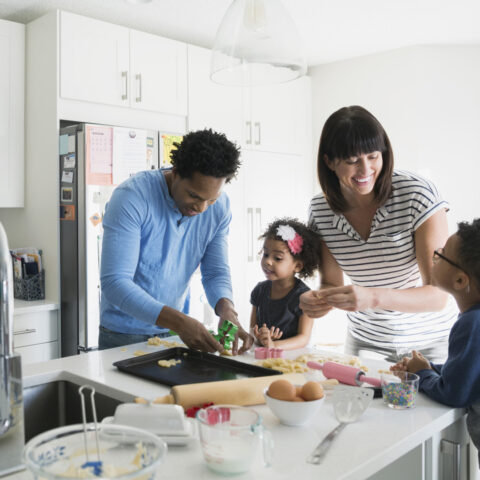 Why Rent with Tricon Residential
Founded on the understanding that a home is more than a roof over your head, Tricon Residential is committed to helping families find that perfect single-family home or apartment community.
An industry leader in customer service, we maintain high-quality homes to exceed standards. That's why Tricon Residential is one of the fastest-growing residential real estate companies in the country.