Welcome home
Country music was born in Nashville. It is home to Tennessee Whiskey, great craft beer, honky tonk bars and a culture of people that love their Nashville. It is the capital of Tennessee. Music City. People flock here for the quality of life, low cost of living, nightlife, great shopping, and a strong sense of community that binds people together – united by their beating hearts for Nashville.
Welcome to
Your Perfect Rental Home
Location Information
More About Nashville, TN
Named one of the top cities to move to in 2019, according to News Nashville, the city has ranked eighth-most popular place for new residents.  When you come here, you don't have to wear a cowboy hat. But you'd look good showing up in cowboy boots. Celebrity sightings are frequent, so when it happens, act natural like the Nashvillians do.
Country music is a huge part of the local culture, but it's not the only beat in town. In Nashville, no matter where you roam and around most corners, most times of the day or night, you'll find live music, ice-cold brew, and a warm southern welcome. Live where your needs are top priority in a Tricon Residential single-family rental home or apartment home. You get freedom and convenience with virtually maintenance-free living and a professionally maintained home with exceptional , highly rated customer service. It's just the kind of welcoming hospitality you deserve every day.
If you are a lover of America's favorite music genre, you'll find legendary country music venues. The Grand Ole Opry House is where country music made Nashville famous and regularly  showcases the genre's biggest stars. The Country Music Hall of Fame and Museum is a must see, as is the historic Ryman Auditorium, considered the "mother church of country music" in Downtown Nashville.
The District is a 20-block area downtown and the epicenter of Nashville nightlife with colorful honky-tonks and some of the best free live music in the country. Tootsie's Orchid Lounge, a honky tonk landmark for over 50 years, claims to have been a songwriter's hang out. It serves up cold beer and round the clock country music. The Bluebird Café and The Station Inn also feature legendary stages that regularly offer top country talent and occasionally slip in a surprise guest artist.
When your stomach starts a growling, Nashvillians turn to hot chicken using a delicious blend of spices. If asked what's your "meat & three," it's insider-speak for one meat and three sides. No matter what you choose to dine on, there's always room for Tennessee White Whiskey, made in Nashville and unique to Tennessee. It is whiskey pushed through a bed of sugar maple charcoal before its barreled, delivering a unique and well-loved taste.
Craft beer is big in Nashville with breweries popping up all over town. Some offer tasting rooms where you can sample fresh brew that came straight from the vat. Prefer wine? Arrington Vineyards, founded by country music artist Kix Brooks, has free music and wine tasting in the warmer months. There are so many great choices for quality sipping around town, people joke that Nashville is known as a drinking town with a music problem.
Nashville has many distinct neighborhoods. Downtown puts you within walking distance of Bridgestone Arena, Nissan Stadium, and Broadway Avenue, the main strip.  Music Row is a vibrant and youthful part of town, and home to some of the most prominent recording studios in the world. The Gulch offers some of the best restaurants and bars in Nashville, and East
Nashville is also home to many cool bars and restaurants, and it's a haven for musicians, artists and creative-types. So much so, you'll see t-shirts and bumper stickers sporting "37206," East Nashville's zip code. Brentwood is a quiet suburban area close to Radnor Lake State Park, where families flock for weekend hiking, biking and water sports.
From Nashville's northern central Tennessee location, you have easy access to great nature in Chattanooga, TN.; The Great Smoky Mountains and Kentucky Bourbon Trail. Or, stay in Nashville and take advantage of beautiful hiking trails at Percy Warner, Edwin Warner, and Shelby Bottoms. It's easy to have an active lifestyle when you live in a Tricon Residential single-family rental home or apartment. It brings you independence, while also ensuring a comfortable and accommodating home you'll love. Choose a home that's pet friendly with a fenced backyard, garage, and offers Smart Home technology. Or opt for a beautiful apartment with resort-style amenities.
Nashville has 700 places of worship, highly-ranked schools, and is home to Tennessee State University and Vanderbilt University. For sports fans, there's the Tennessee Titans professional football team, the Nashville Predators and the Nashville Metros Soccer team, and Nashville Sounds Minor League Baseball team, among others.
Nashville regularly hosts year-round festivals, including Live on the Green music series, the Americana Music Festival and Southern Ground. There's also the Nashville Film Festival and the Tomato Art Fest, dedicated to art and tomato themed fun, such as a tomato beauty pageant, tomato toss and bloody mary contest.
No matter where you turn in Nashville, there's something to celebrate every single day. Come home to Nashville and you too will be toasting your good fortune that you rediscovered your heart in Nashville.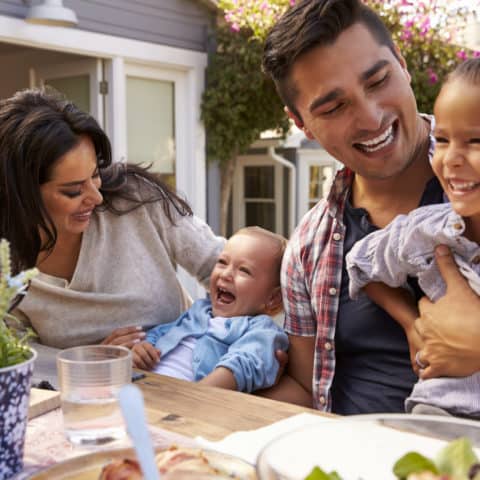 Why Rent with Tricon Residential
Founded on the understanding that a home is more than a roof over your head, Tricon Residential is committed to helping families find that perfect single-family home or apartment community.
An industry leader in customer service, we maintain high-quality homes to exceed standards. That's why Tricon Residential is one of the fastest-growing residential real estate companies in the country.