Welcome home
Strolling the streets of downtown Raleigh, the "City of Oaks," is like walking through a fine art painting. Beautiful overarching oak trees create a stunning, picturesque setting. Raleigh is the capital of North Carolina, it has been named best place to live in North Carolina, and best big city in the Southeast. Residents love Raleigh's family-friendly atmosphere, quality of life, low cost of living, and endless things to do – all served up with gracious Southern charm.
Welcome to
Your Perfect Rental Home
Location Information
More About Raleigh, NC
Raleigh is part of an area known as the Research Triangle due to a high concentration of technology and scholarly institutions.  Raleigh has North Carolina State University, Chapel Hill is home to the University of North Carolina, and Durham's got Duke University and North Carolina Central University. This triangle has become one of the country's most successful research parks, contributing significantly to advancements in high-tech, biotech research and textile development.
Raleigh typically tops the list of best places to live for broadband access and Wi-Fi hotspots, making it a highly connected city. As a tech-savvy place to live, Raleigh residents have come to appreciate technology solutions in their home. Tricon Residential has single-family rental homes that offer Smart Home technology, and highly desirable options like attached garages and fenced backyards. Apartment homes are also available with Internet Cafes, outdoor entertaining areas, and resort-style amenities.
Job opportunities and career advancement are huge benefits Raleigh offers due to a highly educated population, low unemployment, strong job growth, and a low cost of doing business. Raleigh is well served by an industrial base that spans financial services, medical, apparel electrical, electronic and telecommunications equipment, food processing, paper products and pharmaceuticals. In fact, the city ranked third for Best Places for Business, according to Forbes, 2020.
Raleigh ranks high on many lists, is has been rated a most walkable large city, and one of the Best Retirement Cities thanks to its low cost of living, mild winters and walkability. There are tons of places to enjoy the outdoors in Raleigh. The Neuse River Trail is a 27.5-mile-long scenic path; the 66-acre Pullen Park offers rides, paddle boats and places to picnic and relax; Umstead State Park has lakes, bike trails and camping; and Johnson Park has 150 acres of water opportunities to swim, paddle and fish. There's a BMX championship-caliber race track; and J.C. Raulston Arboretum, a 10-acre arboretum and botanical garden offering year-round exhibits and permanent gardens.
For a night out, Raleigh has art museums, symphony, ballet, and many other options. Take in a show at the Walnut Creek Amphitheatre or Red Hat Amphitheater, both feature top performing artists, providing easy listening under the beautiful Carolina night sky.
Hungry? Barbecue is top of the food chain. The Carolina Hot Dog is a favored specialty, along with Sweet Tea. Raleigh has a burgeoning craft beer scene, with reputable breweries like Big Boss, Lonerider, and Crank Arm.  Wye Hill Kitchen & Brewing offers some of the best brews in town combined with one of the best views in town.
For sports, Raleigh has National Hockey League's Carolina Hurricanes, or the "Canes" as they're called locally. They play out of the 20,000-seat PNC Arena. North Carolina State University's Wolfpack also has a huge fanbase, and compete nationally in 24 intercollegiate varsity sports as a member of the Atlantic Coast Conference. They say, if the Wolfpack lose a game, you can hear the Wolfpack howl across the city.
Raleigh's location in the center of North Carolina puts residents a short drive to beautiful beaches in Wilmington, and a few hours' drive to skiing and snowboarding at Sugar Mountain. All very doable in just one day.
An excellent place to raise a family, Raleigh has great schools and a strong emphasis on family values. This, combined with Raleigh's great career advancement opportunities, creates a place where families flourish. Turn to the freedom and convenience of rental living with Tricon Residential. You'll enjoy virtually maintenance free-living in a single-family home in a good neighborhood with plenty of space for everyone including the pets. Stunning resort-style apartment homes are also available with many floor plan options, features and amenities – and all with the same exceptional, highly rated customer service.
Choose Raleigh and enjoy a life you only dreamed of – full of everything you want and need. And at day's end, kick back on your front porch and sip a satisfyingly cool sweet tea, southern style.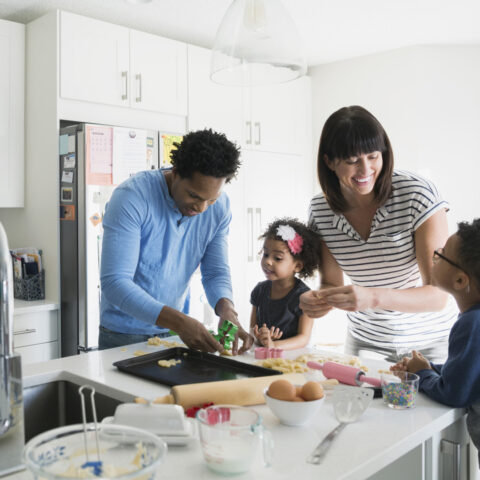 Why Rent with Tricon Residential
Founded on the understanding that a home is more than a roof over your head, Tricon Residential is committed to helping families find that perfect single-family home or apartment community.
An industry leader in customer service, we maintain high-quality homes to exceed standards. That's why Tricon Residential is one of the fastest-growing residential real estate companies in the country.