Welcome home
Recapture your pioneer spirit, Gold Rush Days, hear the clop, clop, clop of horse hooves as you're transported on a horse-drawn carriage through Old Sacramento. Sit down to family dinners resplendent with year-round farm fresh foods. A wholesome, healthy and spirited place to live.
Welcome to
Your Perfect Rental Home
Location Information
More About Sacramento, CA
One of California's most dynamic, family-friendly cities, Sacramento is the state capital, and it sits at the confluence of the Sacramento and American rivers. It is an ethnically and culturally diverse city that brings historical significance and charm together with the benefits of a modern-day metropolis, providing its residents with an exceptional place to live and thrive.
The Gold Rush of 1848 created the City, and today you can see that influence as you stroll Old Sacramento with its historic buildings built along the Sacramento River. Nearly 30 museums offer a fascinating glimpse into the area's past, including Sutter's Fort State Historic Park, the State Capitol Museum, Crocker Art Museum and California State Railroad Museum.
The Sacramento Valley area boasts a warm, mild climate with subtle weather changes that make each season unique. The cost of living and affordability of housing compared to other areas of California, combined with its central location close to beaches, mountains and forest, make this an appealing place for an active lifestyle. Rent a single-family home from Tricon Residential and enjoy a virtually maintenance-free lifestyle with all the perks of a spacious home. Professionally renovated and maintained, homes are available in good neighborhoods throughout the region.
Sacramento has many restaurants highly rated by Zagat plus more than 200 wineries dot the countryside around the capital City. Eating healthy comes natural in Sacramento, considered America's Farm-to-Fork Capital, where fresh seasonal food is available year-round.
There are many choices for enjoying nature in this agriculturally-rich north Central Valley, like white water-river rafting or bike trekking along the river bank. Bring the family for a riverboat cruise on the Sacramento River, a scenic railroad excursion, or take a ride in a horse-drawn carriage through Old Sacramento.
Sacramento is one of the most family-friendly cities in the state. It has idyllic tree-lined streets and affordable housing, making it one of the best places to live in California, especially for those seeking a cost-effective place to raise a family. With a single-family home from Tricon Residential, you'll enjoy the freedom and convenience to spend more time with the family. Choose a spacious pet friendly home with a fenced backyard, attached garage, and oversized closets. Highly rated customer service comes standard.
Sports fans have many reasons to rally, including the National Basketball Association's Sacramento Kings playing out of Golden 1 Center, downtown. Minor League Baseball has the Sacramento River Cats at Sutter Health Park, and the American professional soccer team Sacramento Republic FC plays at Papa Murphy's Park.
For night life there are many popular dining venues and nightclubs, and the monthly Art Walk in Midtown where galleries and local businesses host an evening open house featuring exhibits, local artists, food, wine, live music, a street fair and special events.
Annual events held throughout the year highlight all that's great about Sacramento, from the Farm-to-Fork Week, arts events, beer and wine events, and Gold Rush Days. Throughout the year there is much to see and do that celebrates the bounty of Sacramento.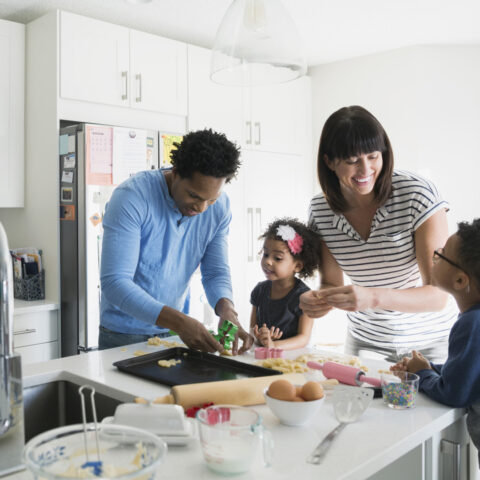 Why Rent with Tricon Residential
Founded on the understanding that a home is more than a roof over your head, Tricon Residential is committed to helping families find that perfect single-family home or apartment community.
An industry leader in customer service, we maintain high-quality homes to exceed standards. That's why Tricon Residential is one of the fastest-growing residential real estate companies in the country.