Welcome home
Seashells and sunset walks. Toes in the sand. Beautiful Gulf Coast vistas. Year-round sunshine. Exciting nightlife, saucy Cuban food, a fine cigar. Stroll, shop, dine Tampa Riverwalk. A vibrant, fun, active coastal city, Tampa Bay is the place to be.
Welcome to
Your Perfect Rental Home
Location Information
More About Tampa, FL
Tampa Bay sits on the west coast of Florida on the beautiful Gulf Coast. The coastal City is best known for year-round sunshine, great beaches, trendy restaurants, exciting nightlife, and avid sports fans.
Tampa ranks in the top fifty cities for desirability and quality of life (Business Journals, 2019), it ranked as one of the best outdoor cities (Forbes, 2008), and the fifth most popular city based upon places where people want to live (Pew Research Center, 2009). Also highly rated for great places to live is Tricon Residential's single-family rental homes and apartments. Offering exceptional homes with the freedom and convenience with a virtually maintenance-free lifestyle, residents have rated the company 4.2 Stars on Google and A+ with the Better Business Bureau.
Tampa is the economic center of western Florida and it has the third largest population in the state. The Port of Tampa is the largest port in the state of Florida, handling nearly half of the state's seaborne commerce. Plus, Tampa's downtown features a 2.6-mile-long open space and pedestrian trail, Tampa Riverwalk winds along the Hillsborough River and is a bustling urban go-to for dining, shopping, and entertainment.
The Tampa Bay area has many choices for cultural enrichment. You can go grand scale, to the luxurious Tampa Theatre movie palace, Tampa Bay Symphony, Tampa Bay Opera @ The Straz, or The Florida Orchestra, or hit local boutique theaters like Gorilla Theatre, or Spanish Lyric Theater with Spanish, Latin and bi-lingual productions. Busch Gardens is a popular African-themed adventure park offering family entertainment, thrill rides and animal-viewing.
Tampa also has a thriving culinary scene with everything from cafes and bistros to farm-to-table dining, fish houses and gourmet cuisine. There are great Cuban restaurants, as well as Spanish, Floribbean, Italian, Greek, Colombian, Puerto Rican, and Vietnamese cuisine. Food truck dining is so popular that Tampa hosts the world's largest food truck rally.
When it comes to nightlife, Tampa rocks! It was rated sixth on Maxim magazine's list of top party cities. Downtown Tampa has more clubs and bars than any other area of the city. Hot spot districts include Channelside, SoHo, Bay Street, and historic Ybor City, developed by Cuban and Spanish cigar-factory workers at the turn of the century.
Tampa Bay is comprised of six geographic regions, and has six neighborhoods considered historic districts. This is important to know when searching for a rental home. Tricon Residential's single-family rental homes and apartments are located in good neighborhoods throughout Tampa. Many options are available including fenced backyards, attached garages, oversized closets and Smart Home technology. Apartment homes are also available with exceptional amenities like pools and spas, fitness centers, outdoor entertaining areas and Internet Cafes.
Three major professional sports teams are based in Tampa Bay, including the NFL's Tampa Bay Buccaneers, the NHL's Tampa Bay Lightning, and Major League Baseball's Tampa Bay Rays.
With year-round sunshine, Tampa is outdoor fun. There's paddle boarding, dolphin cruises, world-class golf, parks and wilderness areas to enjoy, including Hillsborough River State Park for camping, hiking, canoeing, kayaking or a family picnic.
You'll love all the great choices for fun and adventure in Tampa. Days are full of sunshine, smiles, scrumptious dining, coastal fun, and friendly people. You can walk for miles along Tampa Bay and gaze at the gently blowing sea grass, mangroves, fish and rich marine life. A place where you can unwind or wind up, Tampa Bay has it all.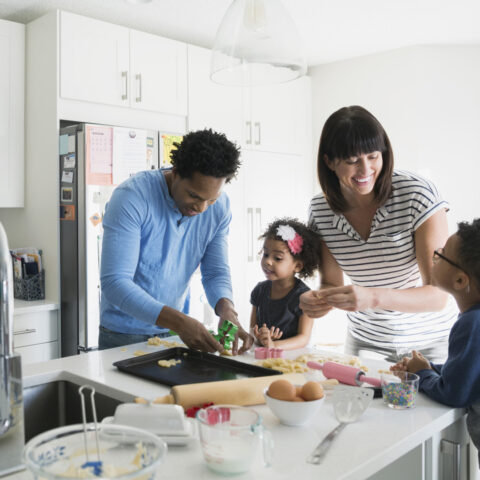 Why Rent with Tricon Residential
Founded on the understanding that a home is more than a roof over your head, Tricon Residential is committed to helping families find that perfect single-family home or apartment community.
An industry leader in customer service, we maintain high-quality homes to exceed standards. That's why Tricon Residential is one of the fastest-growing residential real estate companies in the country.