WELCOME HOME
Picnic under the canopy of a majestic century-old oak, wander tree-lined streets admiring beautiful historic homes. The southern charm of this city is boundless. Enjoy international cuisine and never leave home. A day's adventure whitewater rafting, mountain biking, great golf. Team spirit rules. Sweet Charlotte, an amazing place to be.
WELCOME TO
Your Perfect Rental Home
Location Information
More About Charlotte, NC
Wrap yourself in the warm hospitality of this charming southern city. Charlotte combines rich culture and history with international cuisine, beautiful parks, and a thriving economy. It boasts the distinction of one of the "best places to live" according to multiple National city rankings, and also has ranked as one of the best places to retire, Forbes, 2020.
Charlotte offers a high quality of life, below-average cost of living, and the opportunity to lead a fulfilling, balanced life.  Many people choose rental living with Tricon Residential for the freedom and convenience it brings. Single-family rental homes and apartment homes are available with a broad range of highly desired features and amenities – and all come with top-rated customer service.
North Carolina's largest city, Charlotte is just north of the South Carolina border. Referred to as "The Queen City," Charlotte was named for King George III of England's wife, Charlotte Sophia of Mecklenburg-Strelitz. Charlotte was incorporated as a city in 1768, it was the center of U.S. gold production until 1848, and was a leading Confederate city during the Civil War.
There are many opportunities to be enriched by the city's fascinating history and culture. Center City has more than a mile's worth of cultural facilities. Top acts perform at Spectrum Center, and there's world-class venues for ballet, theatre, opera, and museums. Charlotte also has more clubs in NoDa and South End that bring rich jazz, alt-rock and various musical genres.
Today Charlotte is the second-largest banking center in the United States.  It enjoys a vibrant, balanced economy with a broad spectrum of business sectors ranging from multinational companies to microbusinesses. That diversity helps drive Charlotte's strong economy. Charlotte is ranked 10th nationally among cities with Fortune 500 headquarters.
There are many schools and colleges in Charlotte, with the University of North Carolina  and Northeastern University being among the largest. When deciding where you want to live, consider the different suburbs around Charlotte. Tricon Residential offers single-family rental homes and apartments in good neighborhoods throughout Charlotte. You can enjoy the independence of rental living in a quaint or bustling location, near a college, or even lakeside. With Tricon Residential, great choices abound.
In Charlotte, you can dine your way around the world without ever leaving town. Enjoy cuisine from Latin America, Europe, Asia, Africa, India, Middle East and beyond. And, North Carolina's Piedmont vineyards, nestled against the foothills of the beautiful Blue Ridge Mountains, ranks 10th in the nation for wine and grape production, and grape and wine festivals are plentiful.
If you like thrills, Charlotte is particularly exhilarating when the city's most popular sporting event comes to town: NASCAR. Charlotte is home to the NFLs Carolina Panthers, and NBA's Hornets, the AHL's Checkers, and the major league  lacrosse Charlotte Hounds.
For rest and relaxation, residents of Charlotte have access to 210 parks and facilities located on roughly 21,000 acres of parkland,  50 public golf courses, and the largest manmade whitewater river in the world, the U.S. National Whitewater Center. It offers 30 different recreational activities, 50 miles of hiking trails, river-side picnic areas, plus hosts international competitions, festivals and events.
Charlotte is unique with its sweet southern small-town charm combined with big city benefits like fine arts, music, cuisine, shops, universities and sports – all wrapped in a warm embrace of southern hospitality.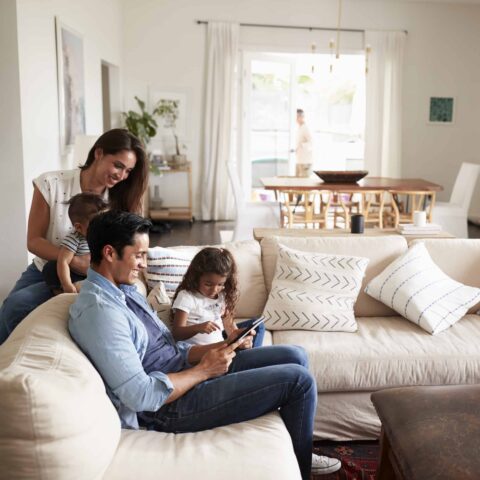 Why Rent with Tricon Residential
Founded on the understanding that a home is more than a roof over your head, Tricon Residential is committed to helping families find that perfect single-family home or apartment community.
An industry leader in customer service, we maintain high-quality homes to exceed standards. That's why Tricon Residential is one of the fastest-growing residential real estate companies in the country.