Where do you imagine living?
There are currently no available homes in
this region?
This home has leased.
With over 30,000 single-family and multi-family rental homes to chosen from, we invite you to search nearby homes in your desired area.
Find Your Next Home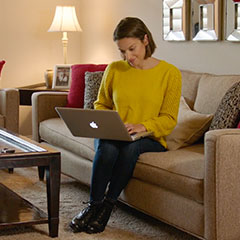 Select a rental home below to learn more about our smart home technology and self tour options.
Please review our rental qualification criteria before proceeding.
Combined income of all applicants must be at least three times the monthly rent
Pet restrictions apply
Tricon Residential does not rent to residents who have a felony on record, owe a previous landlord any money, have been evicted, or are currently in bankruptcy
Beware of leasing fraud! Only apply to one of our homes through the Tricon Residential website. To learn more visit our fraud protection page.

I have reviewed and agree to Tricon's Privacy Policy and understand the Terms of Agreement and Qualification Criteria. By submitting my information, I consent to receiving electronic messages from Tricon Residential Inc., including invitations to programs and events, as well as legal updates and other notifications.

As a result of global health concerns related to the coronavirus (COVID-19), we have made the decision to temporarily suspend all agent tours and open houses in the effort to protect our customers, residents and employees. To view our available rental homes, please schedule a self tour or call us at 844 874 2661.
COMING SOON
This home is not quite ready, but it will be soon! Please fill out the form below so we may contact you as soon as it's available for showing.
As a result of global health concerns related to the coronavirus (COVID-19), we have made the decision to temporarily suspend all agent tours and open houses in the effort to protect our customers, residents and employees. To view our available rental homes, please schedule a self tour or call us at 844 874 2661.
Keep Me Informed
Be the first to find new homes in your area.
I have reviewed and agree to Tricon's Privacy Policy and understand the Terms of Agreement and Qualification Criteria. By submitting my information, I consent to receiving electronic messages from Tricon Residential Inc., including invitations to programs and events, as well as legal updates and other notifications.
Thank you for your interest.