Welcome home
The soul of the Southwest, Phoenix is beautiful landscapes, red rocks, and sunshine. Tranquility in world-class spas. Sprawling vistas from Camelback Mountain. Great friends and great places. Gather at a rooftop lounge. Watch the sinking sun golden the valley below.
Welcome to
Your Perfect Rental Home
Location Information
More About Phoenix, AZ
Phoenix is called the Valley of the Sun for its broad valley that's surrounded by mountains and washed in sunshine all year long. Beautiful sun-filled days make it easy to enjoy a vibrant lifestyle in this cosmopolitan capital city. Phoenix is the nation's fifth-largest city and one of the fastest-growing metropolitan areas. The City's low cost of living and strong transportation infrastructure make it desirable to live and do business. Forbes has ranked Phoenix the fourth best city for young professionals, 2017.
Everywhere you look in Phoenix you'll find picturesque mountain views, striking Sonoran Desert scenery, exquisite cuisine, great shopping, sports venues and opportunities for cultural enrichment. No matter where you live, it's all close by. When deciding where to live, explore the unique and distinctive neighborhoods that comprise the Salt River Valley, and check out the burgeoning trend toward rental living. Offering freedom and convenience with a virtually maintenance free lifestyle, Tricon Residential has single-family rental homes and apartments with many options in good neighborhoods.
Phoenix is the cosmopolitan heart of Arizona. Go highbrow with a performance at one of the area's many theaters, concert halls, cultural centers, museums and art galleries, or just chill at the Desert Botanical Garden, with 140 acres and over 50,000 plant displays in beautiful outdoor exhibits. For a more casual vibe, grab street tacos, go patio dining, hit a rooftop lounge or rooftop pool bar.
When the sun slips below the mountains, there's plenty to do in Phoenix. Whether blackjack is your game, comedy theater, urban-chic bowling, super clubs, or dancing the night away in a lounge or nightclub, you have many options. Check out Downtown Phoenix's CityScape, the artsy Roosevelt Row area or Crescent Ballroom, where national and local music acts take center stage.
Phoenix is home to avid sports fans who support the NFL's Arizona Cardinals, NBA's Phoenix Suns, MLB's Arizona Diamondbacks and NHL's Arizona Coyotes, plus the city is home to WNBA's Phoenix Mercury, and Arena Football League's Arizona Rattlers.
High-desert golf and destination spas are also big attractions. The Phoenix area has over 200 golf courses, some world-class. The city's resort spas draw visitors from around the world with spas that feature European and Asian treatment practices, and others that utilize nurturing botanicals found locally in the Sonoran Desert.
No matter where you live in the Phoenix area, from nearly every vantage the majestic saguaro-studded mountains tower above. It's a stunning backdrop to enjoy from your spacious, fenced backyard when you live in a Tricon Residential professionally renovated and maintained home. You'll find great options like attached garages, oversized closets and Smart Home Technology. If resort living is your style, choose a luxury apartment home with high-style amenities for entertaining and R&R.
Phoenix is a glorious land of sunshine with its subtropical desert climate. It offers great urban hiking and more acreage in parks and preserves than most cities. When deciding your next move, let this incredible Valley of the Sun be your guide to fun-filled days and nights of urban chic to calm serenity.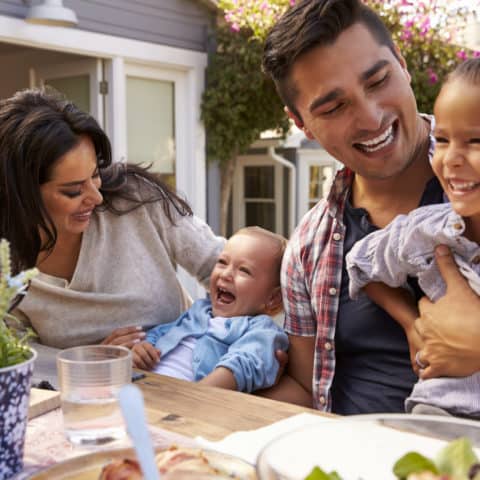 Why Rent with Tricon Residential
Founded on the understanding that a home is more than a roof over your head, Tricon Residential is committed to helping families find that perfect single-family home or apartment community.
An industry leader in customer service, we maintain high-quality homes to exceed standards. That's why Tricon Residential is one of the fastest-growing residential real estate companies in the country.