Welcome home
Miles and miles of white sandy coastline. Estuaries brimming with biological diversity. Exciting energy and beachside bars. Nightlife. Latin flavors. Go poolside. Miami's art deco architecture. South Beach. Majestic everglades and gators. The place to fish, snorkel, dive, sail, be.
Welcome to
Your Perfect Rental Home
Location Information
More About Southeast Florida
There is no place like Southeast Florida. It is the southernmost part of Florida, and is comprised of three major counties: Palm Beach County, Broward County and Miami-Dade County. Most familiar areas are Miami, the interior region called the Glades, and the Florida Keys.
The Keys physically separate the Atlantic Ocean to the east from the Gulf of Mexico to the North West. Southern Florida has a wealth of unique destination attractions and great natural wonders. The Gulf Islands National Seashore is a fascinating place to be when the monarch butterflies migrate north from Mexico or to watch pods of Dolphin gracefully pass.
The Everglades National Park has a million and a half acres of rich biological diversity with birds, gators and saw grass. And the Florida Keys National Marine Sanctuary, known as The Florida Reef, offers a peek into life below the sea with colorful coral, spiny lobster, blue crab,  parrotfish, queen angelfish, rays, and so much more.
In Southern Florida, be prepared to strap yourself in for an airboat ride through the Everglades, go snorkeling, scuba diving, deep sea fishing and at day's end, the area offers some of the best spas around. An adventurer's paradise, the choices for recreation and fun are limitless. Choices in housing are also well varied, although savvy South Florida residents find that renting a single-family home from Tricon Residential brings the freedom and convenience they desire. With the busy lifestyle many people are caught up in today, rental living that's virtually maintenance-free, combined with professional management and highly rated customer service, is a welcome way to live.
Nightlife in the South Beach district is legendary with some of the best clubs in South Florida. Popular spots where the fun never ends include Blue Martini Brickell, Yolo, Tap 42, Delano Beach Club, Fountainebleau, and Bleau Bar.
Florida is where you get the freshest cuisine. More than 80 types of seafood are harvested off the Florida coast. You'll find plenty of choices for types of dining out from casual bistros to the very finest dining. And with the area's pleasant tropical savanna climate, there are as many choices to dine outdoors as in. Miami in particular, is known for its Latin roots with Cuban cafes, cigar shops and historic Little Havana. Miami boasts an influential arts scene and extraordinary trendsetting nightclubs.
South Beach, on the beautiful Biscayne Bay, is famed for its silky white sand beaches, pristine art deco architecture, and beachside resorts. When deciding where to live, you can't go wrong in South Florida as long as you love sunshine, beaches, nature and the sea. In good neighborhoods throughout Southeast Florida, Tricon Residential has single-family rental homes that put you right where you want to be, and with great options like a spacious home that's pet friendly with fenced backyard, attached garage, oversized closets, and Smart Home technology.
Florida is nicknamed "The Sunshine State," not just for the year-round spectacular weather, but also for the enviable lifestyle it affords. A life rich in pleasure, Southeast Florida is a great place to hang your Panama hat.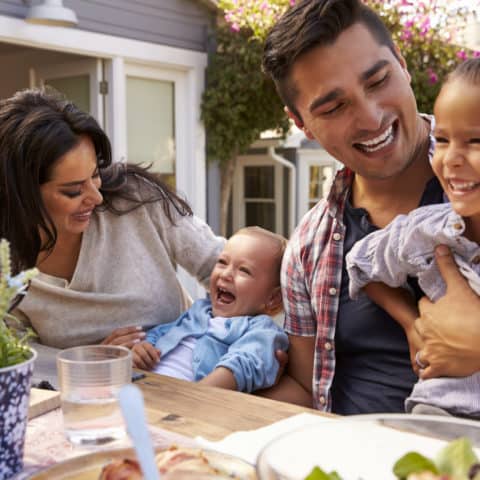 Why Rent with Tricon Residential
Founded on the understanding that a home is more than a roof over your head, Tricon Residential is committed to helping families find that perfect single-family home.
An industry leader in customer service, we maintain high-quality homes to exceed standards. That's why Tricon Residential is one of the fastest-growing residential real estate companies in the country.